Buying a home can save you 10s of thousands of dollars in tax payments. Use this calculator to find out how much your deductions are. Current mortgage rates are shown beneath the calculator.
2018 Changes to Mortgage Interest Income Tax Deduction
Congress is changing the tax code in a way that will limit the breadth of the mortgage interest payment income-tax deduction.
Lower cap on deductable debt: They will limit the amount of mortgage debt upon which interest is deductable from income taxes. The old limit was $1,000,000 and the new proposed limit is $750,000.
Increase standard deductions: They increased standard deductions to $12,000 for individuals & $24,000 for married couples.
Grandfathering of Older Mortgages
This legislation will be reflected in the tax code from 2018 onward, with older existing loans grandfathered into the limit of being able to deduct points & interest payments on up to $1,000,000 in mortgage debt. If your mortgage was in place before this law is enacted you get grandfathered into the higher limit. If you refinance your mortgage after the new law is in place, then the mortgage refinance loan will still be grandfathered into the old limit since the first mortgage it is replacing qualified for the old limit.
Interest on either HELOCs and home equity loans will no longer be tax deductible.
This calculator currently defaults to the $1,000,000 limit. If your mortgage closes after 2017 & your loan is above $750,000 then please click on the "Use 2018 Limit" checkbox. This will automatically compute the max deductible interest on $750,000 of mortgage debt at the rate of interest you enter for your loan.
Calculate Your Home Ownership Tax Benefits
Make The Most Of Your Money With Mortgage Interest Tax Deductions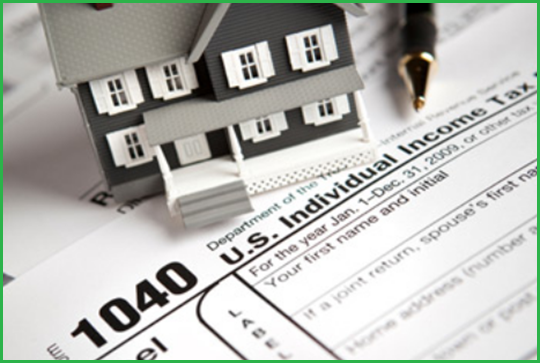 Do you ever get the feeling that other people get all the best deals, the most tax deductions and the biggest breaks?
That's not true anymore. Knowledge is the great equalizer, and given the best advice, you too can cash in on some very important tax breaks for homeowners.
It's easy to make the most of your mortgage if you know how to play the long-term loan game, so why not make your money work for you, instead of the other way around?
Now you can! You don't need to be a financial genius or a millionaire to take advantage of great mortgage interest tax deductions; you just need to do a little homework and remember that unused tax deduction dollars are like money thrown out the window.
What Counts As Mortgage Interest?
Interest you pay on the primary loan secured by your main home or secondary home is considered mortgage interest. This includes the first mortgage or a refinance loan on your home.
It does not include a home equity loan (sometimes called a second mortgage) or a home equity line of credit.
Loans that are not based on using your home as collateral are considered unsecured. Uncle Sam calls these personal loans, and you usually can't deduct the interest incurred. That means you get no tax break on car loans; neither can you claim mortgage interest deductions on your third or fourth home.
What Counts As A Home?
In this department, the taxman is quite generous. You don't need to own a traditional house with a white picket fence to qualify for these tax breaks.
Your home can also be a condominium, RV, boat or mobile home. In fact, it can be any property that has its own kitchen and toilet facilities. However, if you're currently living out of your 1976 Ford Pinto, you don't qualify — at all! For example, if you have a $300,000 first mortgage on your home, and a 6.5% interest rate over 30 years, your homeowner tax credits will range from almost $21,000 for the first year down to about $900 for your last year. The credit diminishes as you slowly pay down the interest, provided you make the payments on time.
You can figure it all out yourself with the help of an online mortgage interest deductions calculator, as shown below. This is a great tool to use when you want to plan your financial future, and also a great way to double check the figures your tax accountant comes up with.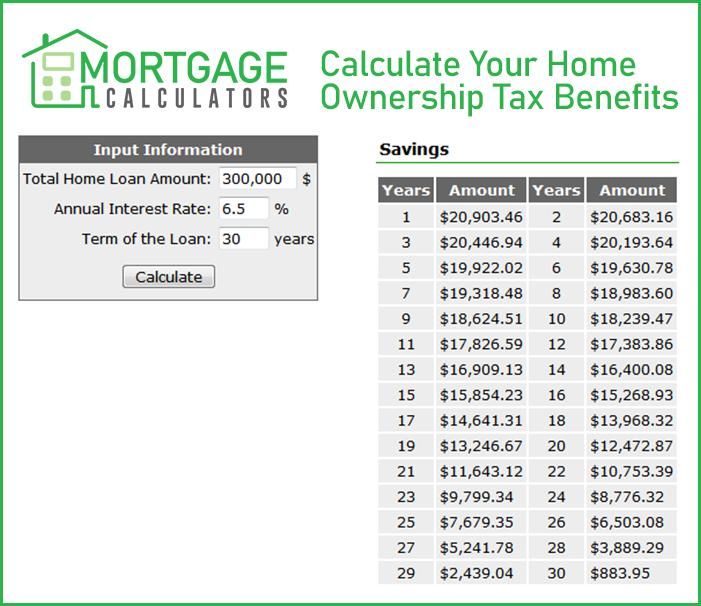 Tax Deductions for Home Improvement and Major Repairs
There is even more good news for homeowners: you can deduct any monies you spent on major renovations or repairs to your home, although this loophole doesn't come into play until you sell your house, or the value of your house rises substantially.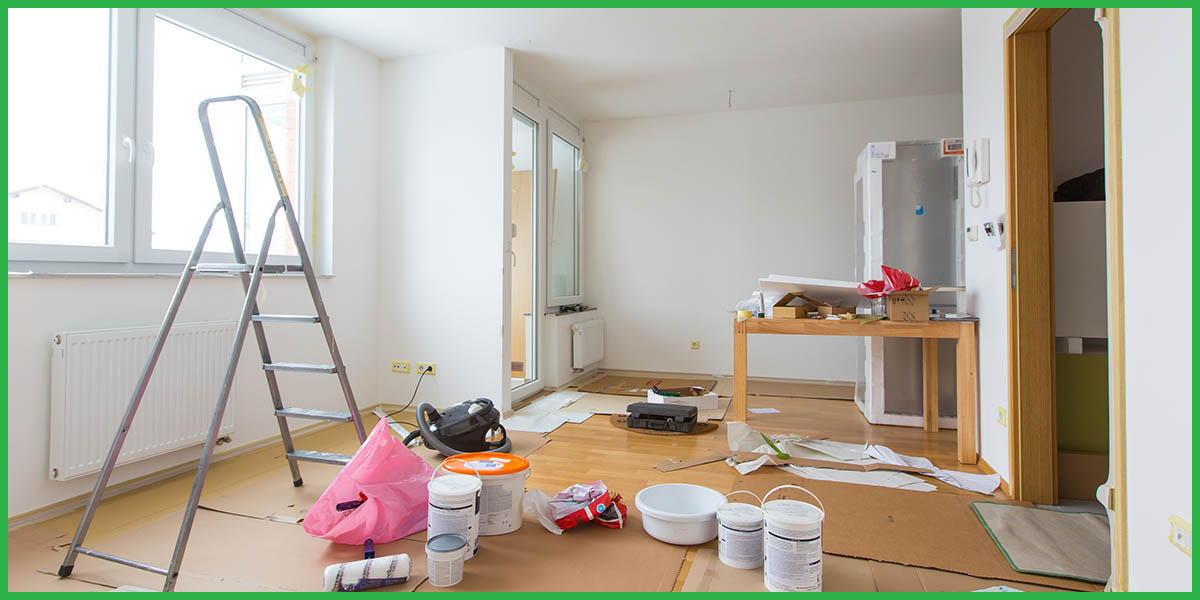 Still, the money you invest in major home improvements like solar energy conversion or wall-to-wall carpeting might help you avoid capital gains tax in the future, so be sure to keep receipts and records of any repairs or renovations you do to your home.
The IRS has fairly specific guidelines concerning deductions for home improvements, insisting that these deductible renovations must add significantly to the value of your house, prolong the life of your home, or adapt your home to new uses. You can expect tax breaks if you do any of the following:
Add a room, a garage or a porch
Upgrade a roof or water heater
Install central air conditioning or heating system
Upgrade the plumbing or electrical wiring
Make your home completely handicap-accessible
Other major repairs may fall into this category, but the majority of home repairs are too minor to be counted by the IRS. You can't claim these deductions for spackling a hole in your wall or planting a shrub near your front door.
Major home improvements adjust the cost basis of your home. So if you buy a home for $300,000 and spend $50,000 adding a garage then your cost basis on the home becomes $350,000. When you sell the home the cost basis is used to determine if you owe capital gains.
Closing Costs and Point Deduction
Closing costs are a home buyer's costs that must be paid in cash on the closing date. They typically include appraisal fees, inspection fees, points on the mortgage, credit reports, title insurance, taxes and attorney's fees, just to name a few.
Mortgage points are a type of pre-paid interest, and each point is equal to 1% of the purchase price of your home. As a buyer, you may be offered anywhere from zero to three of these discount points. Please note that these mortgage points are tax deductible, as long as you itemize them on your Schedule A tax form.
Should you opt for a no-points mortgage? You should if you intend to own the house for 5 years or less. You'll pay no points at closing, which will save you about $1,500, but be prepared for the higher interest rate.
Buying points can be seen as a bet. As the borrower, if you buy points you are betting on 2 things: interest rates will not drop much further from their current levels, and you will live in the home for many years.
If interest rates fall & you refinance, or if you move soon, then the points you purchased (which would have lasted throughout the duration of the loan) mostly go to waste, but you paid all the associated cost of buying them upfront.
Tax Deductions When Selling Your Home
For many homeowners, the two happiest days of their lives are the day they buy their dream home – and the day they sell it. As a homeowner, you get some additional tax write-offs associated with selling your house.
You can deduct the commission you paid to your real estate agent, and any fees you paid at closing. This lowers the sale price and your capital gains tax.
"Capital gains" is just a fancy name for the profit you make when you buy and sell stuff, and in the U.S. any individual or corporation that realizes a profit from selling off an asset must pay taxes on it. As you can see, there is a tax on just about everything associated with home ownership, and a different name for each tax.
What Is A Capital Gains Exemption?
A capital gains exemption is a blessing for homeowners because it excludes the profit you gained from the sale of your principal residence. There is a ceiling on the capital gains exemption for homeowners of $500,000 for married couples and $250,000 for singles.
The only stipulation is that you've used the home as your main residence for two out of the past five years, and you haven't claimed a similar capital gains exemption in the past two years.
One of the best things about owning a home is the tax breaks, so don't miss out.