Real Estate Commission Calculator
This calculator helps homeowners figure out estimated cost of selling their home, while allowing them to account for any advertised rebate by the selling agent or broker.
Are you considering using your proceeds as downpayment on another home? Today's San Diego mortgage rates are shown beneath the calculator.
Current San Diego 30-YR Fixed Mortgage Rates
The following table highlights current San Diego mortgage rates. By default 30-year purchase loans are displayed. Clicking on the refinance button switches loans to refinance. Other loan adjustment options including price, down payment, home location, credit score, term & ARM options are available for selection in the filters area at the top of the table.
The Fundamental Guide to Selling Your Home
Selling a house requires sufficient preparation and a lot of paperwork. But people want the home-selling process to be smooth and stress-free. Some might think it's all about listing a house, finding a buyer to close the deal, and getting their cash. Of course, that's the oversimplified version. Ideally, we want to sell a home at the best price within a short period of time.
In reality, however, there are many factors to consider when you put your home on sale. From doing repairs and cleaning, to working with a real estate agent, these things can all get overwhelming. On top of that, you have to stage your home for walk-ins and find buyers. Selling a house can also take a lot longer than you expect. And if it's your first time, you need to do extra research to understand how the market works.
To help get you started, our guide will provide you with essential steps and information you need for a successful home sale.
Decide How You're Selling Your Home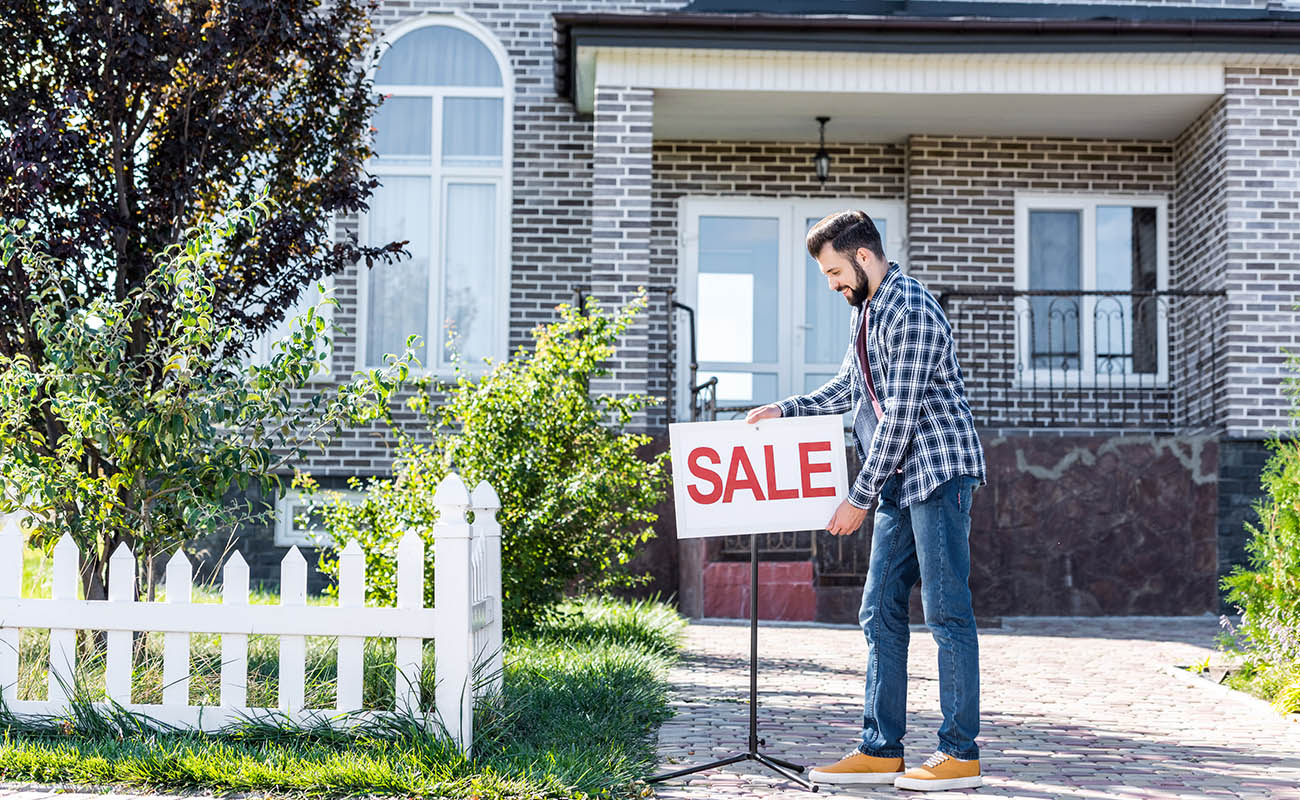 How you approach home selling will have a great impact on the entire process. Traditionally, the first course of action is to contact a real estate agent. They will guide you through the home selling process and increase your chances of obtaining a good deal. Real estate agents are well-versed on the market, which means they understand trends and have a well-connected network to reach buyers. Their expertise includes knowing how to stage a home to achieve a good price.
However, with the help of the internet, quite a number of people choose to sell homes on their own. This is often referred to as FSOB or "for sale by owner." Some people find the do-it-yourself approach more attractive because it affords more flexibility. It also saves on percentage-based commissions that real estate agents get on a sale. But without an agent's guidance, you're responsible for all the research and paperwork on your own, which makes it a challenging task.
Before anything else, it's best to understand how each option can work for you.
Home Selling with a Real Estate Agent
Most homeowners buy and sell their property through real estate agents. The main advantage is your agent takes care of specific details. It takes away most of the work from your shoulders, especially if you don't have time to market your home between a 9 to 5 job. Real estate agents also provide essential insight into your home improvement projects. They are aware of local zoning regulations, which keeps your house compliant and prepared for the sale.
Real Estate Agents Can List Homes on MLS
Real estate agents have tools and resources which are not readily accessible to sellers. They have access to different housing databases, as well as Multiple Listing Services (MLS). Using these platforms are key in making your home visible to a great number of prospective buyers. Only licensed real estate agents can have your home listed in the MLS. Agents can also take care of advertising your property.
Here's how real estate agents specifically assist sellers:
Setting the Price – Real estate agents have the skills and expertise to sell your home at a premium. This means you are likely to sell your house at a higher price with agent assistance compared to FSOB. The key is convincing buyers your home is worth the cost. They understand market conditions, local buyer habits, as well as how to maximize the sales price to serve your interests. Though some studies show real estate agents do not always achieve a premium, sellers still benefit from their extensive services.
Professional Marketing – They have established marketing networks and methods to best present your home. They know what property features to highlight based on how potential buyers are going to respond. Real estate agents often have an agency that professionally advertises each of their listings. They also tell you how to properly stage for walk-throughs. Their network and resources will make marketing your sale seamless.
Wide Connections – A licensed real estate agent has access to industry specific sales channels and information. They also know local contractors that can assist you with home inspections. And if you need home repair and construction assistance, they can help you find a contractor before listing your home.
Real Estate Experience – Real estate agents market homes and deal with buyers on a full time basis. They know how to talk to people and anticipate expectations before closing a deal. They also spend a lot of time sifting through applicants to find serious and qualified buyers – often preventing the deal from collapsing at the last minute.
Full-Time Dedication – It takes a full-time commitment to properly handle the sale of a house. Real estate agents are focused on the sale and support of their clients, putting in the hours needed for success. Consider the time it takes to deal with interviewing applicants, loan providers, attorneys, contractors, and other agents. These are all tasks you will likely have a hard time handling if you don't have a flexible schedule.
The Cost of Hiring a Real Estate Agent
Real estate agents earn most of their money through commissions. This is a portion of the selling price granted to selling and buying agents for closing a deal. Different countries have their own way of settling commissions. But in the U.S., the seller typically pays a portion of the commission to both the selling and buying agents.
Historically, expect to spend 6% of your home's selling price when you get agent assistance. While there may be a little wiggle room in the fee, the basic guideline is 6%. That's 2% to 3% going to the selling agent, and 2% to 3% going to the buyer's agent. If the buying and selling agent is the same person, they likewise get the full 6% commission.
Negotiation is part of the process, so it's crucial to understand your fees and to get the best possible deal. Though 6% is the historical standard, agents may negotiate for a higher commission rate. Furthermore, note that not all commissions are pocketed by real estate agents. If the agent works for a brokerage, the money is split between the agent and their brokerage at a pre-determined rate, such as 60:40.
While commission fees are high, consider how much work your real estate agent is putting on the sale. Apart from listing and marketing your home, they do market research and ensure you find qualified buyers who are serious about closing a deal. They also make sure your home is sold at a good price, which may not always be the case with FSOB.
Calculating Real Estate Commissions
To conveniently estimate real estate commissions, you can use the calculator above. As an example, suppose you originally purchased a home at $200,000 and you still have a remaining mortgage balance of $100,000. When you decide to sell the home, your agent was able to sell it at $300,000.
The agent asked for a 6% commission. You also spent $600 on advertising the house. The following table shows the total cost of hiring a real estate agent and your resulting net proceeds.
Home Sale Price: $300,000
Original Purchase Price: $200,000
Remaining Mortgage Balance: $100,000
Commission Rate: 6%
| Home Sale Details | Amount |
| --- | --- |
| Agent's commission cost | $18,000 |
| Advertising cost | $600 |
| Total costs (Commission & Advertising) | $18,600 |
| Net Proceeds | $181,400 |
| Net Gain | $81,400 |
In this example, the agent's commission amounts to $18,000. If we add the advertising fee, you spend a total of $18,600 on their services. Since your agent sold the house at $300,000, your net proceeds will amount to $181,400. All in all, your net gain will be $81,400.
As for the commission fee, $18,000 will be split between the selling and buying agent. If they both get an equal 3% commission, each of them receives $9,000. If the agent works for a brokerage, they will split that commission with their broker. For example, if an agent agreed to a 60:40 split, they only obtain 60% of $9,000. That's just $5,400, while the rest goes to the broker. Lastly, if the selling and buying agent is the same person, he or she will receive the $18,000 commission in full. But again, if they work for a brokerage, they will split that commission with their broker.
Selling Your Own Home (FSBO)
In the past, sellers needed a full-service agent as a representative because there were no other options. But deregulation in the mid-2000s opened more data to individuals. Combined with improved internet services, it encouraged more brokerages and platforms to emerge and disrupt. One result is the emergence of different service and commission models such as flat fees and pay-for-service options.
This means a traditional agent-seller relationship can be modified and tailored today. Thus, it paved the way for greater opportunities for the current FSBO (for sale by owner), or semi-assisted seller. The 6% commission rate is no longer carved in stone.
FSBO Seller Satisfaction
According to National Association of Realtors, only 8% of homes were FSBO sales in 2020. It's close to the lowest share they reported since 1981. However, FSBO houses sold faster on the market than agent-assisted property. About 71% of FSBO homes were sold in less than two weeks. This is often because the houses were sold to someone the seller knew. Moreover, around 81% of successful FSBO sellers who knew their buyer were very satisfied with the home selling process.
FSBO has come a long way from being simply a sign in the yard. Online platforms and sites such as Trulia.com, Zillow.com, Redfin.com, Realtor.com, and LoopNet.com are putting sales tools in the hands of web savvy home sellers. If you opt for FSBO, here are common tasks you can now perform when you sell your property:
Setting the Right Price – One of the main responsibilities of a real estate agent is to price your home to your greatest sales advantage. With an FSBO deal, accurate pricing is equally crucial to pinpoint, but much more labor intensive. But fortunately, access to market data is making it more affordable to figure out a sales-friendly price point on your own.
Arranging Home Appraisals – As of December 2020, HomeAdvisor states that the typical price range for home appraisals is between $312 to $407. The average cost for a single family home is $339, while larger multi-family homes cost between $600 to $1,500. An appraisal is part of any home sale at some point. Knowing the appraised value early allows you to price it accordingly. This will also provide insight into similar recent sales in your area.
Researching Market Data – While much of the published data comes from the National Association of Realtors' (NAR) annual reports, these reports are actually slanted to promote the value of real estate agencies. FSBO platforms, such as Redfin and Zillow can help you balance your insights and increase your knowledge-base. The federal government also releases a monthly report that helps you further understand trends and overall real estate market conditions.
Ask a Real Estate Agent to Run a CMA
To obtain more specific local information, contact a real estate agent and have them run a comparative market analysis (CMA) for you. While you will likely have to pay a nominal flat-fee for the report, it will be much less than having them represent you. The CMA will tell you what similar houses in your area are selling and have sold for, and which homes are still on the market. This is information that's crucial to properly pricing your home. Your appraisal may also cover much of the same ground as a CMA, depending on how your appraiser reached a conclusion.
Marketing Homes Directly to Buyers
The digital age has made marketing homes easier every year. Taking great images and videos of your property can even be done now using cellphones. The new platforms allow you to upload these images to share on your listings. Some platforms even create a 3D walkthrough of your property for free. You can also purchase FSBO marketing kits for flat-fees ($50-200) which usually include yard signs, door hangers, and other basic advertising tools.
Next, sellers need printed brochures or one-sheets for buyers to take with them. You can design your own feature sheet and customize it as you see fit. Having a single or double-sided feature sheet enables you to focus on the best attributes of your home. You can use glossy coated paper together with full-color laser printing to enhance your home's photos.
Social media is another great way to spread the word about your home's sale. Facebook, Twitter, and Instagram are relatively easy ways to quickly reach targeted viewers about your sale. You can also look at sites like CraigsList, where you can post your listing for free.
List Your Home on an MLS
Besides having good marketing materials, the next step is to post your listing in a multiple listing service (MLS). An MLS is a network where real estate pros share properties for sale. There are more than 800 active MLS networks, so exposure in them immediately puts your home in front of thousands of more interested buyers. Listing in the MLS is the online exposure desperately needed by FSBO sales. MLS networks virtually power all of the popular web listings of homes for sale.
Most MLS services charge $200 to $400 to add your listing information. Other options exist, but most still carry a fee, such as a flat-fee discount broker or a small, local directory submission fee that only puts you in a local MLS.
Buying and selling agent fees are not usually a part of MLS submission charges. This is an additional responsibility of the seller. Make sure you understand if any additional fees will still be coming your way during the sales process.
More Free Web Options
The web is teeming with new real estate platforms eager to list homes for sale. At the time of this writing, some of the most popular are Zillow.com, which also lists your home on Trulia.com. Other popular platforms are ForSaleByOwner.com, Redfin.com, and Realtor.com. Each of these sites grow in reach and impact, making a great addition to the FSBO sales plan.
Besides offering free or flat-fee listing options, real estate sites and others like them are worth exploring for more available services and information. Zillow provides lots of data, agent help, as well as staging and sales advice. Realtor.com also allows you to connect directly with local agents. Explore these websites and businesses supporting the FSBO revolution. You will find necessary forms, advice, and connections to other professionals that will help you close your deal on your own terms.
Consider the Disadvantages of FSOB
FSOB requires you to do market research, interview buyers, marketing, and a lot of paperwork. That's a handful for many people, which may not be practical if you have a full-time job. Opting for an FSBO also means using flyers, local advertising, and yard signs. In reality, today's print options are lagging far behind the web in alerting homebuyers. Newspapers also don't work the way they once did (less than 1% of buyers find a home there), so you can save most of your print-dollars for newer options.
Yard signs and word-of-mouth referrals are simple, nearly free options that often result in attracting interest. Neighborhood bulletin boards, community events, civic gatherings – all of them offer places to market your sale. However, today's FSBO home seller is best served by focusing where the home buyers are more actively shopping. According to the NAR, homebuyers who used the internet to look for a house increased to 97% percent in 2020. For more than 80% of the general public, that means focusing your marketing online.
FSOB Homes Usually Sell for a Lower Price
NAR reported that FSBO homes typically sold for less than the selling price of other homes. In 2019, FBSO homes sold at a median of $217,900, which was substantially lower than median agent-assisted homes, which were at $242,300. That's a price difference of $24,400. While FSOB homes may sell lower, it's still possible to secure a higher price. Proper staging and doing renovations can further increase your home's selling price.
Get Professional Advice Before Closing
When it comes to closing an FSBO deal, consider contacting a real estate agent to review your paperwork and ask for advice before finalizing the sale.
Closing the deal is one of the more daunting aspects of a home sale. It involves assessing the buyer's qualifications, providing reports and inspections, and talking to lawyers and banks. There is a lot of detailed paperwork and it's easy to feel a bit overwhelmed. Many FSBO sellers will therefore, for a flat-fee, enlist the help of a local agent or attorney to review pertinent documents and advise them at closing.
How much of the closing process you decide to handle alone will be determined by your personal experience and comfort levels.
Do Your FSBO Homework
The most important thing about current FSBO sales is that there are many more resources available. Compared to a decade ago, there are more real estate platforms and tools coming all the time. Local agents are also taking advantage of the change, offering a-la-carte options for services rendered. These include listing to the MLS, appraisals, CMAs, staging, and reviewing documents upon closing. Knowing the available resources and services will allow you to make better decisions.
Set a Timeline for Home-Selling
Besides knowing how to market your home, you must set an appropriate timeline for your sale. This is where you factor in renovations, cleaning and decluttering, and upgrades on your property. If you have a target date for when to list your house, create a detailed timeline of things you should accomplish before that date.
2 to 3 Months Prior to Listing
Consider getting a home inspection to detect any structural issues on your property. This allows you to assess how much repairs will cost. Do you need to paint your walls or change cracked tiles? It's the time to address those necessary updates before selling. Home inspections typically cover electrical, plumbing, and HVAC systems. It also checks your walls, doors, windows, ceilings, and floors. It even inspects the foundation and structural elements of your property, as well as visible insulations and roofs.
Prioritizing Repairs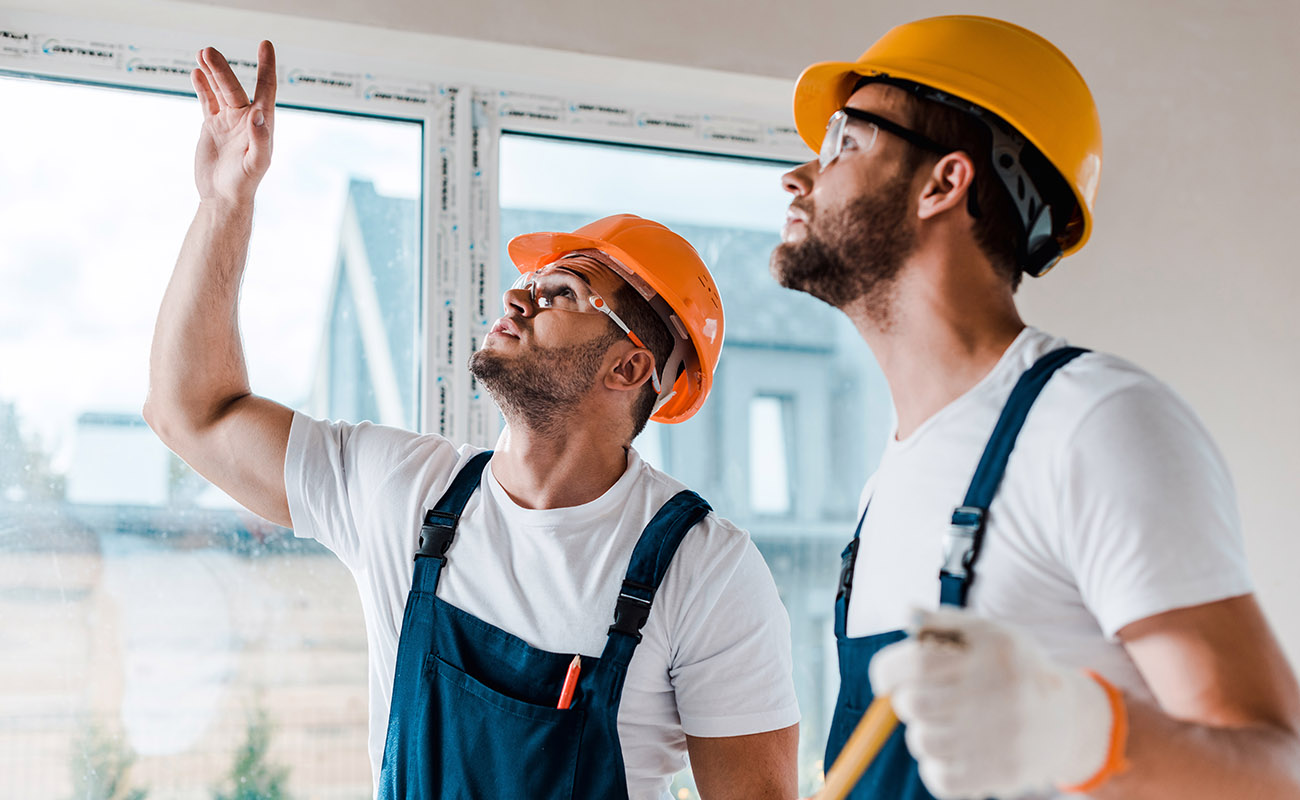 Focus updates and repairs on improving your property's sales-readiness to achieve a good return on your investment. Before you begin, list out everything you need so you can prioritize and accurately budget your time, money, and effort. Note that a lot depends on the buying market at the time of sale. In hot markets, less work needs to happen to make a buyer ready, while softer markets tend to require more of the seller.
Real estate experts agree that kitchens and bathrooms are focal points for interested buyers. This means sellers should direct renovations to begin there. Minor upgrades in these areas also tend to return very well on their investments. However, be careful of overspending on upgrades.
While you may have a chipped bathtub, resurfacing it may be a smarter move than replacing it. If you need new cabinets, refacing them may be a wiser option than ripping out the old ones. New appliances, plumbing fixtures, and refaced cabinetry are often the simple (but not always inexpensive) details that can make lookers into buyers.
Since a large budget is needed to cover these repairs and upgrades, many sellers pause. They wonder if the buyer should be absorbing these expenses. However, neglecting to update the basics can backfire and limit the number of interested buyers. You must weigh each potential fix or upgrade's cost against the home's market value after the repairs.
1 to 2 Months Prior to Listing
This is the time to deep-clean floors, tiles, and carpets. As much as possible, you should try to make your house look like new. Ideally, you should create a space where prospective buyers can imagine themselves living in your home. So get rid of over-personalized furniture and ornaments that may take away from the appearance of your house. This is also the time to get good photographs that highlight the features of your property.
Here's a list of typical larger-scale renovations most real estate agents advise home sellers to consider:
If your roof looks old and shabby, fix it. Though it will not necessarily affect your selling price, it does increase your pool of interested buyers. A bad roof on the other hand often scares buyers away.
If your HVAC system or hot water heater need fixes and upgrades, address them.
Repair any foundational problems, as well as any driveway access issues.
If you have old flooring, such as worn carpeting or linoleum, consider replacing it with more modern, engineered flooring options. You can create a powerful first impression by refinishing hardwood floors and deep-cleaning ceramic tiles. Make sure the grout lines are spotless with no broken or cracked surfaces. Carpeting should be updated if kept. A stain or ripped carpet could easily turn off interested buyers.
All these major updates will better position your home among the others for sale. Weigh in the current market conditions, as well as the age of your home and its build when you decide on your updates. Once you've addressed the major issues, there are common strategies you can employ to make your home sales-ready.
Depending on the age and condition of your home, you can do these simple interior updates:
The outside should look presentable: Maintain a light landscaping for overall curb appeal. Place plants or flowers that complement your home's façade.
All ceilings and walls should be repainted before selling. Fix any damaged, stained, or dark colored walls. Update walls with a off-white, neutral color – think light gray or sandy tan. Your home should look neutral enough so buyers can imagine themselves in your home.
Fix all leaky faucets or faulty plumbing fixtures and handles.
Update any old light fixtures or ceiling fans.
Make sure your window coverings or drapes match your home.
Update old doorknobs, drawer pulls, and other minor details.
Wondering if those upgrades are worth it? Remodeling Magazine has been publishing an annual report of Cost vs. Value for 21 popular remodeling projects since 2002. Just select your region and view or download the data. This resource helps support better financial and organizational decisions to plot your renovations-to-sell.
When Should I Sell My Home?
According to Zillow, the "magic window" for listing your home is around mid-March through mid-April. Why? Because homes listed during this time sold about 15% faster and for 2% more than in other months. That's a good incentive! It's also interesting to note that sales patterns follow the weather – mid-March is for states in the warmer South, while the mid-April timing would apply more to the Midwest and central states.
Furthermore, the Office of Policy Development and Research produces a monthly report detailing the condition of the current real estate markets. You can find regional information segmented out from the national data, noting more specific sales trends and buyer behaviors.
Though Spring months are the ideal according to statistics, a lot will be driven by the temperature of the buying market. A hot market won't care if it is March or July, while in a softer market, a hot season may be all but ignored.
How Long Does It Take to Sell a House?
Zillow reported that houses took an average of 55 to 77 days in the market before selling in 2020. This is including the closing period, which is the time after a real estate offer is accepted. Home sales usually take an additional 30 to 45 days to close after the offer is accepted. Compared to a decade ago, in 2010, the report notes that houses averaged 140 days in the market.
In Summary
Traditionally, home sellers rely on real estate agents to handle all pertinent documents and marketing for their home. But over the past decade, more online resources have allowed the average person to use tools and services to sell their own property.
One smart way to consider selling your home is to look at a combination of FSBO and agent-assisted methods. By blending in your own efforts with experienced hired help when needed, you can considerably bring down your extended payouts without losing value in your sale. As FSBO continues to disrupt the norms of the real estate industry, real estate agents that did not negotiate full-service agreements before are likely more inclined to do so now.
Understand that a real estate agent spends a lot of time supporting the sale you won't necessarily see. Vetting attorneys, sales prospects, loan providers and more all take time and focus. However, you will pay for these services and for their time, and sometimes for a premium.
Moreover, don't forget to factor the cost of repairs add upgrades before selling your house. Consider making a timeline for renovations before listing your home sale. It also pays to present and stage your home properly to attract serious buyers. Good staging will also help you secure a premium price for your property.
The key to selling your home successfully is understanding where you can handle things alone and when you'll need help. And knowing specifically where to find that help when it's needed. Arming yourself with the facts will allow you to put your energy, time, and money into achieving a good home-selling experience.
San Diego Borrowers: Are You Unsure Which Loans You'll Qualify For?
We have partnered with Mortgage Research Center to help San Diego homebuyers and refinancers find out what loan programs they are qualified for and connect them with San Diego lenders offering competitive interest rates.