Calculator usage instructions are in the second tab. We also publish current mortgage rates in an interactive table which allows you to compare and contrast monthly payments and interest rates for various financing scenarios.
How Much Mortgage Can I Afford?
Loan Basics
This calculator figures the length of a loan for a given minimum principal & interest payment along with the duration of the loan if the homeowner makes higher payments. After you edit the mortgage principal amount and/or the loan's interest rate it will show the minimum P&I payment associated with the interest on that loan in red text. By default this amount will corespond to the monthly P&I payment on a 30-year fixed-rate mortgage. If you set the loan term to "0" then the red text will show the minimum payment needed to satisfy monthly interest payments on an interest-only loan.
If the minimum payment range is above what you can afford then lower the mortgage principal amount until the number falls within your budget.
You can then enter a minimum and maximum affordable expense range and click on the "Calculate" button to see how long the loans will take to amortize & how much interest you will pay on either loan scenario.
Prequalify for Your Mortgage
To ensure you will qualify for a loan you can also look up your DTI ratio or use our income qualifier.

We publish current mortgage rates in an interactive table which allows you to compare and contrast monthly payments and interest rates for various financing scenarios.
Understanding Other Expenses Associated With Homeownership
In addition to the core princiapl & interest payments homeowners are obligated to insure their property & most dwellings also have obligatory property taxes.
If you enter the taxes, insurance or HOA fees for a property those expenses will automatically be deducted from your max payment when calculating how long the loan will last. Above the loan duration information it will show the monthly fees associated with the loan along with what your equivalent P&I payment is after these fees are taken out of your maximum affordable payment figure. If you want to focus on the P&I payment while ignoring the other expenses then set the taxes, insurance, HOA fees & PMI to zero. If you do not enter a maximum affordable payment or you enter one which is below the minimum monthly P&I payment then the max payment will automatically be calculated as the sum of the minimum P&I payment along with the other monthly fees associated with the purchase.
Current 30-YR Fixed Mortgage Rates
The following table highlights current mortgage rates. By default 30-year purchase loans are displayed. Clicking on the refinance button switches loans to refinance. Other loan adjustment options including price, down payment, home location, credit score, term & ARM options are available for selection in the filters area at the top of the table.
Assessing Affordability: Re-Evaluating Your House Goals
Not too long ago, America was known for its big homes. A large, spacious house was part and parcel of the American dream. In the late 2000s, its drawbacks were laid bare for all to see. Today, the astronomic costs of living have made the ownership of large homes unpopular with new buyers.
The cost of buying a home doesn't end with your monthly mortgage payment. You must also consider the various costs associated with the home. As a rule, the bigger the home, the more expensive it is to live in it. Maintenance and utilities expenses can take their toll on your daily budget. And other lifestyle expenses factor in as well.
Home buyers must factor all these costs when preparing a budget for their future home. The goal is to find a home that meets all your needs while still being in your price range.
Rethinking the American Home
Over the past century, the size of the standard American home has grown tenfold. But that's not all that's happening. Overall, the United States still has some of the biggest home sizes on Earth. The only nation with bigger homes is Australia. The following table outlines the five countries with the largest average floor areas in 2017, measured per square foot.
| Country | Floor Area (in Square Feet) |
| --- | --- |
| Australia | 2,302 |
| United States | 1,901 |
| Canada | 1,792 |
| United Kingdom | 1,590 |
| France | 1,556 |
While the country's population grew by leaps and bounds, family sizes shrunk. All that space is going to fewer people. Many of the rooms in the standard American home remain underutilized. A study made by the University of California – Los Angeles reveals the typical foot traffic of the American home. And the findings are startling. Most people, it seems, do not use their living rooms and formal dining rooms. This represents a lot of money going to underused square footage.
The desire for bigger and ostensibly better homes came to bite American home buyers. For a time, the effects of the Subprime Mortgage Crisis caused the median home sizes to drop between 2008 and 2009. The median size of the single family home still hovered above 2,000 square feet well into the 2010s. But the sizes are trending downward. In 2015, the median floor area of an American single family home was 2,467 square feet. But in 2019, the median home size decreased to 2,301 square feet.
Practicality Talks
This recent decline was caused by several factors. Many buyers have learned from the folly of the past and are avoiding larger homes on principle. The Tiny House Movement first became popular in 2008, on the heels of the Mortgage Crisis. Years later, tiny houses again became a viral sensation in 2014. People don't want big houses as much anymore, and builders are following suit.
Even after the recession, American buyers were accustomed to larger homes. People wanted interiors as a means of self-expression. Man caves, lady lairs, and other dedicated hobby rooms were what people wanted. But this reflected a desire to have usable space.
Rather than mere size, present buyers examine focus on more practical concerns. Even before 2020, energy efficiency and home offices were a top priority for home buyers. Because of the popularity of telecommuting, more people considered having home offices. The COVID-19 pandemic, meanwhile, created a need for homes where one can work and self-isolate in comfort. In this time, home offices went from a convenient novelty to an absolute necessity.
The pandemic affected tiny home dwellers in different ways. Tiny home dwellers faced drawbacks like a lack of room to work and store extra supplies. Some residents of tiny homes adapted better than others, depending on what their homes had on hand. Tiny houses, however, remained a trendy niche as they were easier to buy.
Mansion Mayhem
Once a symbol of American success, gargantuan houses have become a cautionary tale. These mansions, already known for their size, had several things going against them. They were often poorly designed and shoddily built. This would prove to be disastrous for the people who bought them. Design flaws alone would make utilities and upkeep costs skyrocket.

Many homeowners who bought these houses contend with massive debts. And as their homes aged, their expenses grew. Many would be trapped in a financial quagmire because of maintenance expenses. Moreover, these over-the-top homes were a terrible investment. Many of their buyers couldn't sell their homes at a competitive price.
Assessing Your Home Needs
The first major consideration when looking for a home is the cost. Establish a lower and upper limit for your home budget. This should encompass both your mortgage interest and principal (P + I) payments and the attendant costs of home ownership. These would include the following:
Escrow payments. This includes homeowner's insurance premiums, property taxes, and homeowner's association (HOA) fees.
Utility costs. These include your power, water, and gas bills.
Home maintenance costs. Homes need periodic repairs and maintenance to stay in shape.
Most people will opt for a fixed-rate mortgage. This means that the monthly payments stay the same throughout the mortgage term. Other costs, like utilities and maintenance, may vary each month. All are tied to the size of your property. As a rule, bigger homes are more expensive. They also have higher utilities and maintenance costs. A larger home, in general, costs more to heat and cool. It'll also be costlier to insure and maintain.
Meanwhile, how big a home needs to be will vary between households. Tailor your home buying decisions based on the needs of your family. You must have a home with enough rooms for each member of your household. The bigger your family, the more space you will need.
Many American families will be comfortable in a four-bedroom home. This is enough room for a nuclear family with two children, plus an extra room. This extra room provides you with space for other purposes. Sometimes, this is an allowance for growth. You might have another child on the way. In other cases, you might decide that your parents or in-laws should live with your family.
Spare rooms are also important for other activities. A dedicated work space is necessary if you plan on working from home for much of your career. If your hobbies need space, you must make room for them as well. Don't expect to have a house that has everything you want off the bat. Choose a property that suits all your immediate needs but has room to expand.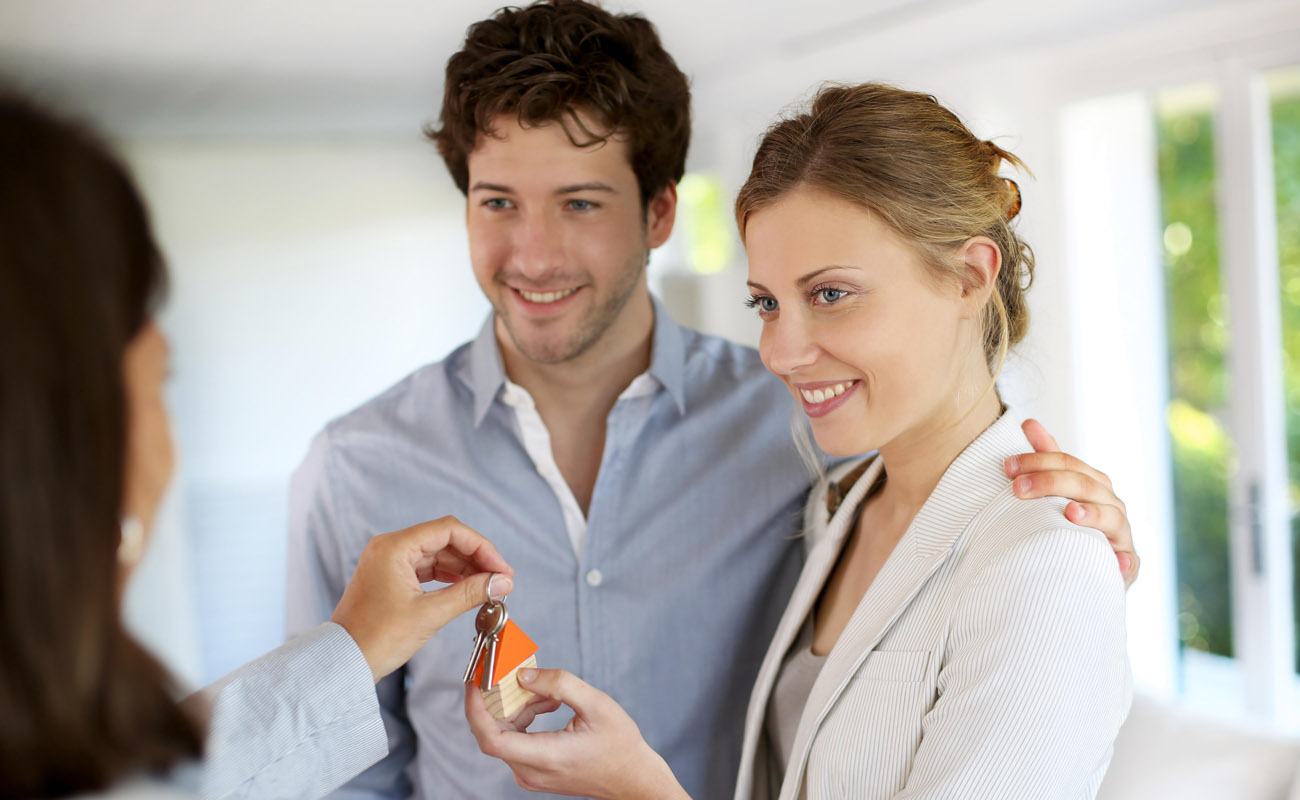 Estimating Your Escrow Costs
Your escrow payments are folded into your monthly payment for convenience. Aspiring homeowners sometimes make the mistake of ignoring them when running the numbers. It's tempting to choose home ownership when your potential monthly P + I payment seems lower than the cost of rent. But when you factor in your escrow payments, your monthly payments are higher! Principal and interest payments together with taxes and insurances are referred to as PITI costs. When you factor in your P + I payments with escrow expenses, you will find the true cost of your monthly mortgage payment.
Expect to pay higher or lower escrow payments depending on several factors. Location, for instance, may affect all three escrow costs. Not only will land be cheaper in an area, the taxes are also lower. But if it's closer to floodways or hurricane prone areas, it'll cost more to insure. And if it's a gated community with a lot of amenities, the HOA dues will not come cheap.
Taxes are another important cost. Knowing the local property taxes is crucial to finding your total mortgage costs. Divide your area's annual tax rate by 12 and add it to your mortgage P + I costs. Remember that taxes might go up in the future, too. Make sure your budget has room to accommodate these extra expenses.
Of the three escrow costs, only HOA dues are truly optional. You may decide to move to a neighborhood without one. In general, a lot of buyers prefer HOA neighborhoods to bolster their home prices. A HOA community might also have common amenities that make community life more pleasant. Besides amenities, a good HOA can act as mediators for issues you may have with your neighbors. But horror stories of the vicious internal politics of some HOAs may turn off the wary buyer.
Insuring Your Home
Home insurance aims to cover the costs of repairing your house in the event of disaster. Adequate coverage ensures you have enough to rebuild without paying out of pocket. What defines adequate insurance, however, varies. Studies have shown that 60 percent of homes in the U.S. are underinsured by 18 percent.
Ideally, your home insurance coverage should pay between 80 to 100 percent of your home's replacement cost. This is crucial if you ever need to rebuild your entire home from scratch. Lenders may also demand that your coverage match the value of your mortgage. With ample coverage, your out-of-pocket costs will be slim to none.
Most home insurance products cover damage caused by fires, hail, lightning, and explosions. You may need extra coverage for floods and tornado damage if you live in specific high-risk areas. Note that basic home insurance does not cover things like floods and earthquakes. Make sure to talk to your provider if you'll need extra coverage.
Other factors to consider when analyzing the cost of insurance are as follows:
Size. This includes the number of rooms there are in a house.
Construction materials. Is your home masonry, wood-frame, or veneer? What is your original roof made of? The cost and quality of these materials can affect your insurance costs.
Architectural style. The outside aesthetic can add to the cost of replacement. Your house may also be costlier to insure if it was custom-built.
Aesthetic flourishes. These include arched windows, ornate fireplaces, and exterior trimmings.
Improvements and expansions. Have you had an extension added to your house?
Home age. Older homes often have antique features that are harder to replace. They may also no longer be up to code. Renovating an old home is a pricey proposition.
These factors put larger or older homes at a marked disadvantage. And insurance costs tend to trend upwards. Thus, your insurance coverage costs may not reflect the value of your home on the market. For instance, you might have a lower insurance premium if much of your property's value is based on location. Meanwhile, if your home is old, the cost of rebuilding it might be higher than its purchase price.
Insurance can be tricky. You may find that some policies will only cover functional replacement. This will not guarantee that your home would be built to the standards you prefer. In this case, you can look for other providers that can match the replacement costs of the house itself.
Running the Numbers
Using the above calculator, let's estimate how much you stand to spend using the following example.
Let's presume that you started house hunting after your monthly rent went past $2,000. This puts your maximum monthly budget for home expenses at $2,000, with a minimum budget of at least $1,500. Let's also assume you found a modest, reasonably priced home worth $250,000. The neighborhood has a HOA, which charges you $100 for its services. Its annual property taxes hover at $2,500 in total.
Your lender grants you an annual percentage rate (APR) of 3 percent. Meanwhile, you also intend to make a 20 percent down payment, which is $50,000. You secure home insurance with premiums that cost $1,200 a month. Using our calculator above, let's see how much your mortgage payments would cost each year.
15-Year Fixed-Rate Mortgage
Home Price: $250,000.00
Down Payment: $50,000 (20%)
Principal Balance: $200,000.00
Rate (APR): 3%
Escrow Costs
Annual Property Taxes: $2,500.00
Home Insurance: $1,200.00
HOA Fees: $100.00
By paying 20 percent of your mortgage, you've already eliminated the costs of private mortgage insurance.
| Category | Value |
| --- | --- |
| Minimum Payment (Plus Other Expenses) | $1,908.33 |
| Maximum Payment (Minus Other Expenses) | $1,591.67 |
The maximum payment is the highest amount you could pay with your current $2,000 budget. By paying this extra amount toward your principal and interest, let's see how much you'll save:
| Payment | Amount | Months | Years | Interest Payments |
| --- | --- | --- | --- | --- |
| Minimum | $1,500.00 | 163 | 13.6 | $43,583.48 |
| Maximum | $1,591.67 | 152 | 12.7 | $40,371.79 |
| Difference | $91.67 | 11 | 0.9 | $3,211.69 |
Paying extra isn't the only way to save. You can also:
Move to an area with lower property taxes
Buy a house in a non-HOA neighborhood
Remember though that your mortgage and escrow costs aren't the only thing you must consider. There's also the attendant costs of living in a home.
Utilities and You
In 2019, the average U.S. home spent $115.49 in electricity, down from $117.65 in 2018. The rising costs of energy coincided with a decline in household consumption. More American consumers are becoming energy-conscious for both economic and ecological reasons. Consumers now prefer energy-saving appliances and lighting. Reduced energy consumption is good for the environment and the pocket.
It is no secret that larger homes have higher utility costs. Large rooms take longer to heat and cool. This can be quite the problem if you live in places where extreme temperatures occur. The more rooms you have, the harder it is to keep the house at a comfortable temperature.
One of the biggest disadvantages of larger homes is architectural inefficiency. Many so-called executive homes have design features that aren't energy efficient. Two examples are high, vaulted ceilings and two-story entryways. While they look impressive, they are also difficult to heat and cool. Furnaces and air conditioners alike work overtime for this extra space, much of which isn't even used. These structural features alone can jack up utility costs for the occupants.
Bad structure can also aggravate design flaws. Leaky windows and poor insulation can make a large home much more difficult to heat and cool. Though a large, well designed home can still be energy efficient, a smaller one will have much lower utilities expenses in the long run.
Matters of Maintenance
People who weigh in the costs of renting versus owning often bring up home maintenance costs as part of the package. Apartment dwellers may contend with rising rental payments. But they don't need to clean out gutters, mow lawns, tend gardens, or fix leaky roofs and plumbing. Homeowners become solely responsible for all these and more. As the house ages, they must step up and address structural and maintenance issues as they come.
This can be quite an expensive proposition, and one that can be hard for most people to expect. Some of these costs can catch homeowners unaware. A nice yard, for instance, may cost you hefty landscaping expenses. Even if you don't hire a gardener, you must spend money on yard equipment and water for your plants.
The do-it-yourself approach may save you a lot of money if you know what you're doing. There is, however, a limit to how much you can do. You often only have a weekend to do all these tasks. This shouldn't be too much trouble if you want a new hobby. And even then, these are only practical if your home wasn't big.
Poor design can make larger homes even more expensive to maintain and renovate. Re-roofing a mansion with a complex roof line can cost you several thousand dollars. And a cheaply built house will cost you even more.
Home Maintenance and the COVID-19 Pandemic
According to HomeAdvisor, average home expenses in the U.S. went from $9,081 in 2019 to $13,138 in 2020. In 2020 alone, Americans spent an average of $3,192 on home maintenance and $8,305 on home improvement. Much of the jump was caused by the rise in labor costs during the pandemic. Another factor affecting costs were delays, no doubt caused by pandemic-related supply chain issues.

In many ways, higher home maintenance costs are inevitable for sedentary people. During the pandemic, people spent more of their time indoors. This caused far more wear and tear in their houses than they expected.
The Location Markup
Of all the factors affecting home costs, location is often the hardest to justify. The most expensive real estate is found in the center of cities. The median home price in San Francisco, for instance, is a whopping $1,093,733 as of 2020. As a rule, the farther away from the city you live in, the cheaper the property values are. An upwardly mobile family can find rather roomy homes within their budget if they move a bit farther out.
This does have its drawbacks. Living away from metro areas means you need to drive longer to get to schools, shops, and hospitals. This has a major impact on your lifestyle. You and your family will become car-dependent, increasing your fuel consumption costs. Long drives to work cause massive wear on your vehicle. And for eco-conscious individuals, the pollution this generates is a cause for great concern.
The Toll of Sprawl
Fuel and car maintenance aren't the only drawbacks of suburban living. The Texas A&M Transportation Institute reports that Americans will spend 42 hours each year in rush hour traffic. Much of this will be spent being frustrated on the road. You may also come in late for work, which will cut into your productivity. According to StrongTowns.org, congestion costs you more than $170 in car expenses and $625 in lost wages each year.

Traffic congestion can cost you far more than that. The stress of commuting can tax your physical and mental wellbeing. Long-term commuting stress can make you vulnerable to hypertension, obesity, and clinical depression. The exhaust from cars stuck in traffic also worsens air pollution and its attendant ills. Polluted air is a big factor in many respiratory illnesses.
There are upsides to rural living. Lower crime rates and less air pollution are just one benefit. Being closer to nature is also good for one's mental health. If you're a nature lover, then these alone may be a good enough incentive to reconsider. Relying on e-commerce and telecommuting can also ease car dependence for rural dwellers. If you can work from home, you can reduce your car dependence and its attendant costs.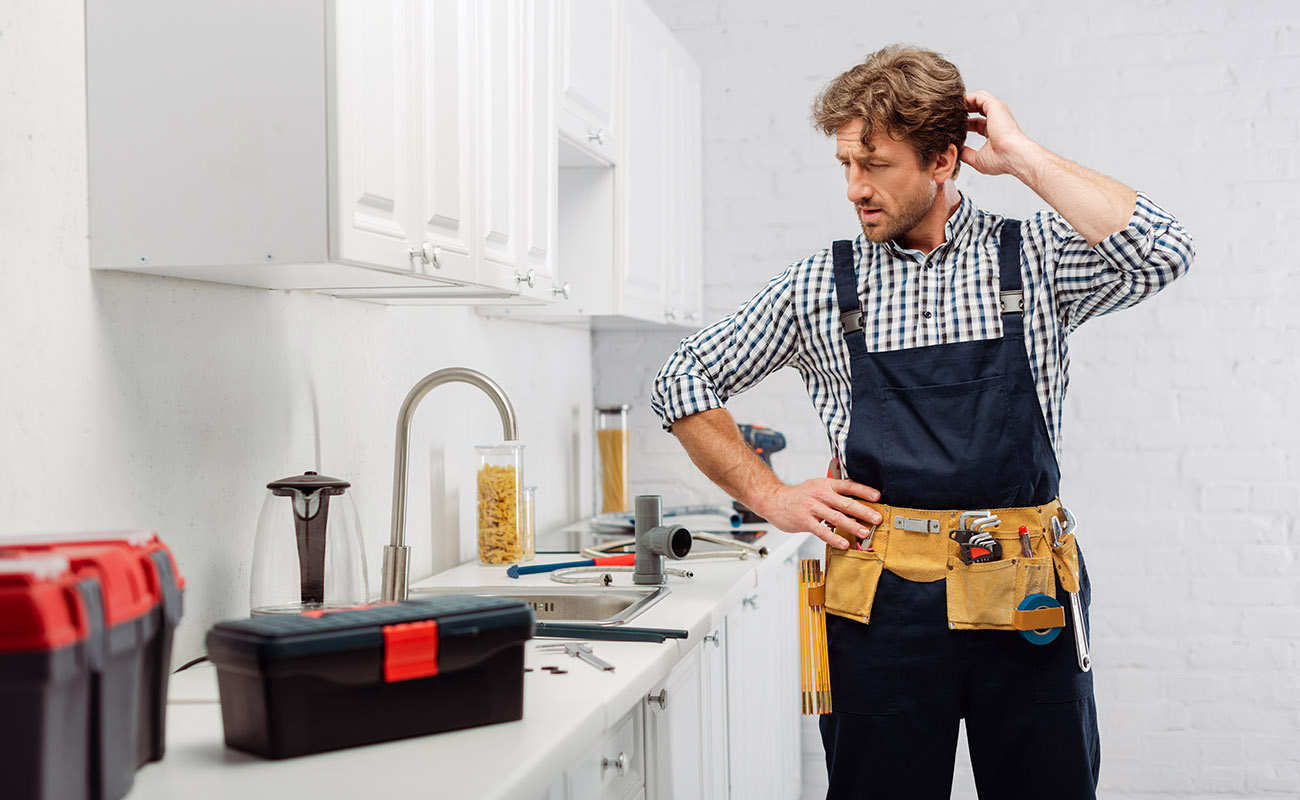 The Quality Factor
Where you spend your money is also a factor. Your new home must be built with quality materials by a competent builder. It should, at least, be up to code. The home's materials are an important consideration. And a thorough examination of the home is key to avoiding crucial mistakes at this juncture.
Learning the builder's reputation is a key aspect of the selection process. Learn more about the company behind the home. If you can trust the builder, you're off to a good start.
As a rule, have your home inspected before finalizing a sale. This is important if you are buying an older home or a fixer-upper. Some homes may be far more expensive than you can afford to renovate. Here are a few things to look at before finalizing a home sale:
Foundations
Heating, ventilation and air conditioning (HVAC) system
Electric system
Chimney
Flooring quality
Waste systems
Exhaust fans
Potential toxic substances (asbestos insulation, lead paint, )
Poor or outdated designs can contribute to greater expenses down the line. Leaky roofs or improper exhaust fan placement, for instance, can foster the growth of mold. If design issues are left unaddressed, they may create expensive problems down the line.
Too many big homes were not built to a good standard. These were also made with cheap materials that weren't meant to last. A fancy-looking house that has many hidden cut corners will not age well. Over time, dealing with constant repairs and replacements will cost you more money.
Watch out for awkward design choices and other signs of slipshod construction. The often comical design choices in some houses aren't merely a sign of poor taste. They often hide glaring design oversights and construction errors.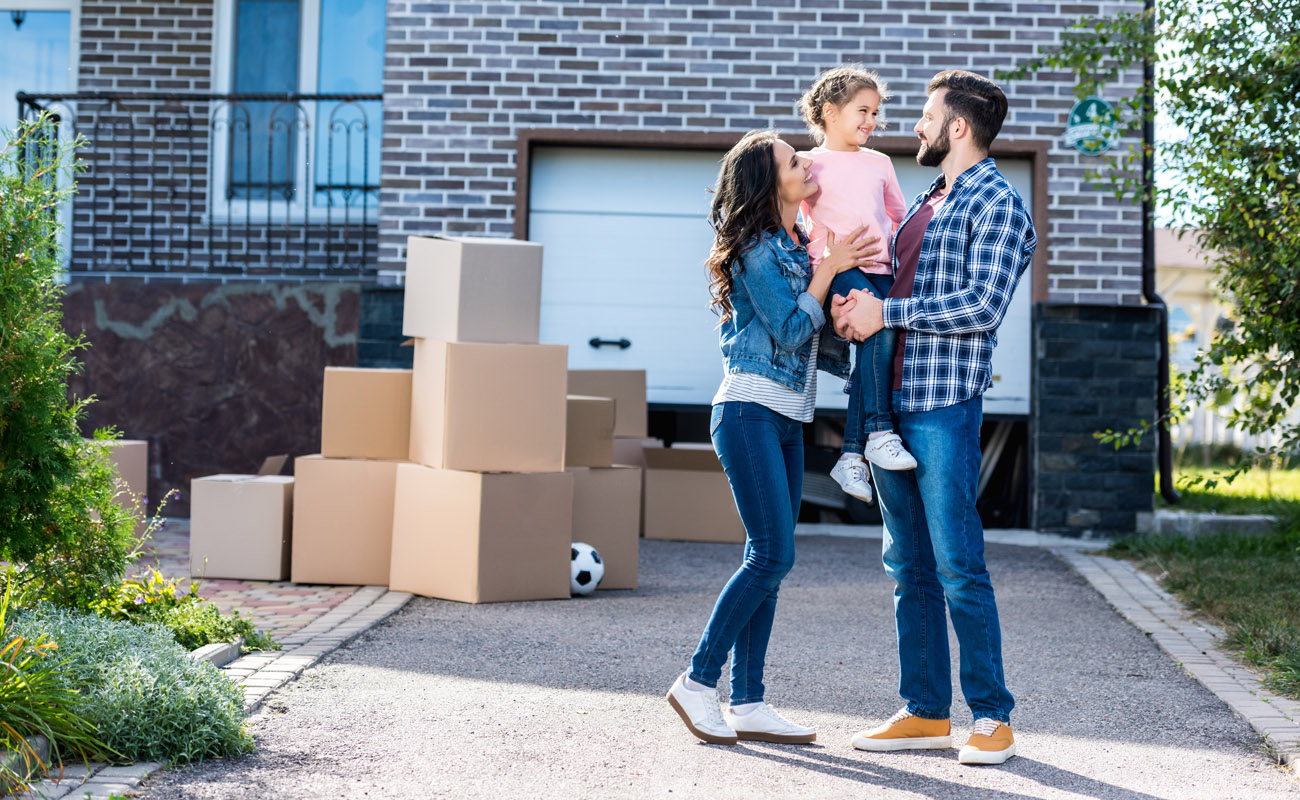 In Summary
Selecting the right home is a balancing act between your needs and your budget. Besides your monthly budget, it demands complete assessment of your finances. Once you've established the costs, take the opportunity to examine all aspects of living in a home. Will you want more space or a shorter commute? How much time and money can you dedicate to home maintenance? All these and more will factor into the lifetime costs of your house.
Look beyond aesthetics when making your short list of houses. Beauty is sometimes only skin deep. Avoid falling in love with any one of the houses you browse through. Getting too attached will compromise your ability to give a proper assessment. What you think would be your dream home may become a nightmare if problems emerge.
Never underestimate your maintenance expenses. Learn the true costs of most home maintenance projects and plan out a larger budget than you expect. If you can, save up and invest in preventive maintenance. A one-time expense today can save you tens and thousands of dollars in major repairs tomorrow.
Your maintenance expenses needn't catch you unaware. Make room in your budget for a repair and maintenance sinking fund. This way, you'll have money to cover major fixes and reconstructions when the time comes.
As our example showed, you can save a lot of money by paying extra toward your mortgage. Learn more about budgeting additional loan contributions by checking our guide to biweekly mortgage payments.
Borrowers: Are You Unsure Which Loans You'll Qualify For?
We have partnered with Mortgage Research Center to help homebuyers and refinancers find out what loan programs they are qualified for and connect them with lenders offering competitive interest rates.