Are you considering multiple different properties with different loan amounts & loan terms? If so, you can use this calculator to get a quick side-by-side view of how much your monthly loan payments will be for different loan durations & loan amounts. Change any input & this calculator will automatically update the totals. You can also generate a printer friendly version of the output report.
By default this calculator allows you to calculate the impacts of insurance, real estate taxes & HOA fees. If you want to calculate the core principal & interest (P&I) payments without these other fees added in you can set the other inputs to zero. If the downpayment amount is 20% or more the PMI field will automatically be calculated as $0.
Mortgage Term Comparison Calculator
Current 30 YR Fixed Mortgage Rates
The following table highlights locally available current mortgage rates. By default 30-year purchase loans are displayed. Clicking on the refinance button switches loans to refinance. Other loan adjustment options including price, down payment, home location, credit score, term & ARM options are available for selection in the filters area at the top of the table.
The Homebuyer's Guide to Choosing the Right Mortgage
Purchasing your own home is a milestone. It signifies financial stability and a strong commitment to fulfill your goals. While it's an exciting point in your life, managing the financial side can be overwhelming.
Before you shell out hard-earned savings, learn more about different home loans, terms, and how all these factors can impact your finances. How do you select the right mortgage? Let's review your housing loan options.
To compare terms and prices, use the above mortgage calculator.
Government-Insured Housing Loans
The government plays a major role in helping Americans purchase their own property. While they aren't mortgage lenders, the government backs borrowers who get loans issued by private sector lenders. Having a government-insured mortgage means the lender is protected in case the homeowner fails to pay in the future. There are three types of government mortgage programs:
Federal Housing Administration (FHA Loans)
Department of Veterans Affairs (VA Loans)
U.S. Department of Agriculture (USDA Loans)
Anything other than a government-backed loan is considered a conventional loan. This type of mortgage is ideal for homebuyers with good credit scores.
Conventional Loans Overview
Conventional Mortgages
Best suited for
buyers with a high, stable income
people with good credit scores
Down payment requirements
can be as low as 3%
average down payment is around 10%
putting 20% down alleviates PMI requirement
DTI limit
ideal borrower has front end of 28% or below & back end of 36% or below
back end limit of 45%
can be as high as 50% with compensating factors
Rates
both fixed & adjustable rate options are available
15-year fixed typically charges slightly lower rates than 30-year fixed loans
borrowers with low down payments or low credit scores charged a higher rate
jumbo loans above the conforming limit typically charge slightly higher rates

Expenses
average closing cost around $3,700
PMI can be canceled when the LTV reaches 80% and is automatically canceled when the LTV reaches 78%

Minimum credit score
620
FHA Loans
FHA Home Loans
Best suited for
homebuyers with low credit scores
people who can afford small down payments
Down payment requirements
can be as low as 3.5% if your credit score is above 579
10% if your credit score is below 580
DTI limit
31% front end
43% back end
back end can be as high as 50% with compensating factors
Rates
typically cheaper in the beginning (particularly for those with poor credit scores) as rates are slightly lower
more expensive further into the loan as the homeowner builds equity as MIP requirement does not go away
many FHA buyers later refinance into a conventional loan as their credit scores improve

Expenses
upfront mortgage insurance premium of 1.75% of the loan amount
annual mortgage insurance premium of o.45% to 1.05% of the loan amount
unlike a conventional loan, MIP requirement lasts for duration of loan

Minimum credit score
580
scores as low as 500 can qualify given a 10% down payment
Among government-insured loans, the most widely chosen by U.S. homebuyers is the FHA loan. FHA loans are popular because it's easy to qualify. They're suitable for people with credit scores down to 580, as well as buyers looking to pay a lower down payment. However, since the down payment is low (typically below 20 percent), borrowers are required to pay a mortgage insurance.
FHA loans entail two mortgage insurance premiums, one is paid upfront, and the other is paid yearly. You pay annually for the length of the loan if you paid less than 10 percent down. However, in the long run, this can make your overall mortgage more expensive. Furthermore, it usually comes in fixed-rate terms of 15 and 30 years.
VA Loans
VA Home Loans
Best suited for
military veterans
active duty military
active members of the National Guard & Reserves
Down payment requirements
no downpayment required
borrowers refinancing a home via a cash out can extract up to 90% of their home equity
DTI limit
41% back end soft limit
can go higher with strong residual income
Rates
typically slightly lower than conventional loans due to government backing

Expenses
does not require PMI
VA funding fee (varries, table shown below)

Minimum credit score
620
The VA loan program provides low-interest, flexible mortgages for members of the U.S. military, including veterans and those in active duty. Unlike the FHA program, VA loans do not need a down payment or private mortgage insurance (PMI). A buyer can qualify with a 620 credit score. VA entitles qualified members to 2 VA loans at once, or get another one even after a default.
Though down payment is not required, a VA funding fee is charged as a percentage of the loan to offset the benefit's cost to taxpayers. The fee can be rolled into your VA loan, paid upfront, or closing.
Veterans also have the ability to refinance their loans to lower the interest rate or convert an adjustable loan to a fixed-rate loan using the streamlined interest rate reduction refinancing loan (IRRRL) program.
| Type of Veteran | Down payment | Percentage for First time Use | Percentage for Subsequent Use |
| --- | --- | --- | --- |
| Regular Military | Below 5% | 2.15% | 3.3% * |
| Regular Military | 5% to 9.99% | 1.50% | 1.50% |
| Regular Military | 10% or more | 1.25% | 1.25% |
| Reserves / National Guard | Below 5% | 2.4% | 3.3% * |
| Reserves / National Guard | 5% to 9.99% | 1.75% | 1.75% |
| Reserves / National Guard | 10% or more | 1.5% | 1.5% |
| Either, for IRRRLs | any | 0.5% | 0.5% |
| Either, for manufactured homes not permanently affixed | any | 1.0% | 1.0% |
| Either, for loan assumption | any | 0.5% | 0.5% |
* The higher subsequent use fee does not apply if the only prior use of the Veteran's entitlement was for a loan on a manufactured home. Table source
Note, however, that VA loans do not guarantee the house will be free of defects. VA appraisals do not function as an inspection, so it's best to check the house yourself before buying it.
USDA Loans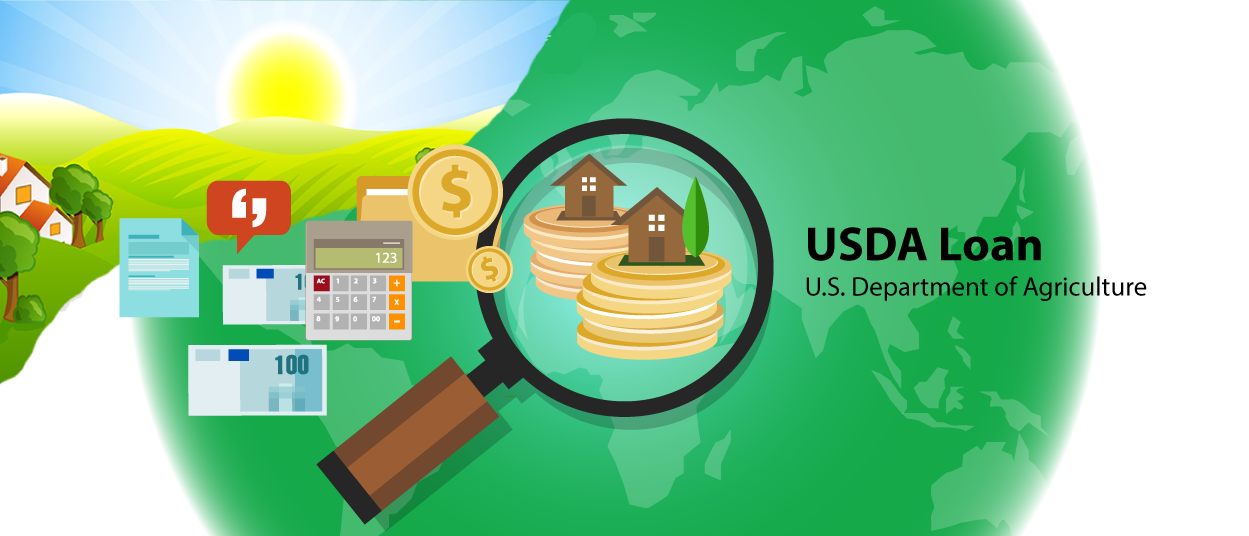 USDA Home Loans
Best suited for
moderate income rural homebuyers
~ 97% of the United States land area is eligible
Down payment requirements
no downpayment required

DTI limit
29% front end
41% back end
Rates
typically slightly lower than conventional mortgages due to federal government backing

Expenses
requires an upfront loan guarantee fee fo 1%
requires annual mortgage insurance premium of 0.35%
no prepayment penalty

Minimum credit score
640
The USDA mortgage program requires buyers to choose a house in an eligible USDA area. It's a zero-down mortgage option that assists low to moderate-income borrowers with a minimum credit score of 640. If your credit score is below 640, you may still qualify, but you have to file for manual underwriting.
Interest rates in this loan type offers some of the lowest in the market. However, those with the highest credit score usually get the most competitive rates. Furthermore, it helps stimulate economic growth in relatively low population areas.
Other qualifications for a USDA loan include:
A dependable source of income (2 consecutive years)
No late payments 12 month prior to application
Acceptable debt ratio (may vary according to lender)
The Importance of Your Credit Score
A credit score measures the likelihood a person can pay a loan on time. It predicts the risk of not being able to pay a loan back 24 months after scoring.
There are different types of credit scores, but FICO (Fair Isaac Corporation) is commonly used by 90 percent of lenders in the U.S. to determine whether they should offer you a particular type of loan.
What is a good credit score?
FICO scores range from 300 to 850, and 670 is generally a good credit.
FICO Classification
Range
% of US Population
Impact
Exceptional
800 - 850
21%
Obtains the best available loan rates
Very Good
740 - 799
25%
Gets better than average rates
Good
670 - 739
21%
Will likely to be approved for credit
8% have the probability to be delinquent
Fair
580 - 669
17%
Subprime borrowers who will have to pay a higher rate to compensate for increased risk
Very Poor
300 - 579
16%
Most likely will not be approved for credit
You can receive a free credit report at AnnualCreditReport.com. Companies like Credit Karma also report credit scores for free.
To improve your credit score before applying for a loan, do these four main steps:
Report inaccuracies in your credit report.
Pay off existing credit card debt.
Maintain a low balance on your credit cards.
Pay credit bills on time to avoid credit score deductions.
TransUnion's VantageScore rating scale is as follows.
| VantageScore Classification | Range |
| --- | --- |
| Excellent | 750 - 850 |
| Good | 700 - 749 |
| Fair | 650 - 699 |
| Poor | 550 - 649 |
| Very Poor | 300 - 549 |
Choosing Fixed or Adjustable Rates
Choosing between a fixed rate mortgage or adjustable rate mortgage (ARM) is another crucial decision before taking out a loan.
Basically, if you opt for a fixed rate, your interest cannot be changed. If you choose an adjustable rate, the interest may rise or fall throughout the term depending on different economic factors. How do you know if a fixed rate or ARM mortgage will work for you? Assess your needs and decide if you're willing to take risks.
Essentially, your choice will boil down to these pros and cons:
Loan Type
Fixed
Adjustable
Best suited for
people who want a stable payment over time
people who intend to live in their home for many years
people who can afford the full amortizing payment at market rates initially while still qualifying under DTI limits
people who believe rates are likely to rise
people who do not have other higher yielding assets they are comfortable investing in
people who are flipping homes or otherwise intend to live in the home for a shorter duration of time
people who need a lower upfront montly payment to reach DTI limits & plan to refinace in the future
people who can handle market volatility
people who believe rates are likely to fall
people who have other higher-yielding investments they are earning returns on
Advantages
stable known payments for the life of the loan no matter if market conditions shift
immediately begin to build significant equity
no surprises or payment shocks from rates resetting

typically charges a lower rate of interest initially
lower upfront monthly payment
Disadvantages
higher upfront payment
typically charges a higher upfront interest rate in exchange for stability
monthly payments can reset at significantly higher levels as rates rise & the teaser rate period ends
Refinancing
if rates fall significantly you can still refinance at a lower rate
in essence a fixed-rate is an option which locks in existing rates but still enables you to refinance at lower rates
adjustable rate loans can be refinanced into fixed rate loans, or refinanced into adjustable rate loans when the teaser rate period ends
some loans with below-market introductory rates may have prepayment penalties
If you value need for certainty and prefer to adhere to a steady budget, a fixed rate will work for you. If you can take more risk, given there is a significant drop in market rates, you can take advantage of ARM. ARM's low initial payment allows you to prepay your mortgage—which might help manage the risk of paying expensive fees due to higher rates in the future.
Around 90% of all residential home loans across the United States are structured as fixed-rate loans.
Adjustable Rates: When Do Rates Change and By How Much?
Rates may stay the same for a year, five years, or even more. Beyond that, rates may go down and up, and may even change every year.
For example, the 5/1 ARM loan holds a fixed rate for the first five years, after which it adjusts every one year, or annually. That's what the 5 and the 1 stands for in the term.
3/1, 7/1 and 10/1 introductory terms are also common hybrid ARM loans. An adjustable rate loan which changes after the first year is considered a straight adjustable-rate loan whereas most borrowers take out hybrid loans with an extended introductory period.
The rates are typically based on a benchmark like the London Inter-bank Offer Rate (LIBOR) or the Secured Overnight Financing Rate (SOFR), a replacement the Federal Reserve is created for LIBOR. Generally, your interest rate is the LIBOR benchmark rate, plus a spread or an added amount on top of the benchmark. See the example below.
Interest Rate = LIBOR benchmark + Spread
If LIBOR is 2.5% and Spread is 2.25%
Interest Rate = 2.5% + 2.25%
Interest Rate = 4.75%
Moreover, take note of caps or limit adjustments to your loan. The limit can keep your rate from changing as much as the underlying benchmark. These caps can be placed in the first few years or the loan, as periodic or yearly caps, or as lifetime maximum limits.
For instance, if your loan has a 2 percent adjustment cap, but the market index increases by 3 percent, you can only experience up to 2 percent of that increase in your interest rate during an individual adjustment.
Choosing the Right Loan Term
According to Freddie Mac, 90 percent of house buyers chose a 30-year mortgage versus a 15-year mortgage in 2017. However, many of them might have saved better if they chose a 15-year fixed rate. In fact, throughout the life of a loan, a 30-year mortgage ends up costing more than double the 15-year option.
But depending on your needs and income, there are instances where a 30-year loan can work better for you. Consider these pros and cons before deciding on a 15 or 30-year fixed rate.
Loan Type
30-Year
15-Year
Best suited for

people who need the lower monthly payment in order to qualify under the DTI limits
people who have other higher interest debts they want to pay off aggressively before focusing on their home
people who have a diversified portfolio and believe they are likely to see higher returns investing in other asset classes
people who are confident in their job stability

people who are comfortable with their monthly budget
people who want to build equity & pay their home off quickly
people who are risk adverse
people who view their home as their primary nest egg and do not have other higher yielding investments they would prefer to invest in

Advantages
provides greater economic flexibility in the short run allowing the homeowner to pay off other higher interest debts
lower initial monthly payment
allows the borrower to qualify for a larger loan amount so they can afford a larger home or a home in a better neightborhood or a home closer to work

typically charges a lower rate of interest
build equity faster
greater longterm economic flexibility
Disadvantages
build equity slower
in debt for a longer period of time
higher rate of interest
pay more interest over the life of the loan
higher monthly payments
may not be able to qualify for some highly desirable homes due to the higher monthly payments
locks up more capital in the short run, giving less short term flexibility month to month for surprise expenses
Leveraging home equity
equity is built much slower in a longer duration loan
homeowners can refinance their mortgage or take out a second mortgage to tap home equity
equity is built much quicker in a shorter duration loan
homeowners can refinance their mortgage or take out a second mortgage to tap home equity
Who should opt for a 30-Year Term? First-time buyers choose this loan term because it allows more affordable monthly payments & enables them to qualify for larger homes or homes in safer neighborhoods which may be closer to work. If you're starting a family and still building your income, it would be practical to choose a 30-year mortgage.
Who should opt for a 15-Year term? If you can afford a higher payment, it would be beneficial to choose a shorter loan. This is ideal for people approaching retirement, when they will be dependent on a fixed income. Many people who refinance shorten their loan term to further reduce their interest rate & ensure their home is paid off sooner.
Pay Off Your Mortgage Faster
Anyone with a 30-year loan may feel like they're constantly in debt. Though it may seem far-fetched, it is possible to pay your housing loan earlier. To help sort out your mortgage fees, try this loan balance calculator.
Making additional payments early on in the loan term has the most impact because:
It helps reduce the outstanding balance earlier
A lower outstanding balance means less interest accrues
You get more value from extra payments—mortgages are interest-heavy during the start of a term.
Let's take the example below for a 30-year loan. You'll notice how paying $100 extra as early as the 2nd year can remove years off your term.
Example 30 Year Fixed-Rate Mortgage
Details on above example loan:
Loan amount: $100,000, Interest rate: 4%
Paid Extra $100 Per Month = Started at 2nd year, Est. time removed = 8 Years
Paid Extra $100 Per Month = Start at 6th year, Est. time removed = 6 Years
This shows that employing even a little effort to pay extra makes it possible to pay off your mortgage far sooner - saving thousands in interest expense. The key is to enforce the will power to manage your spending and prioritize your mortgage payments.
Practical Strategies to Pay Your Loan Faster
Pay off high-interest credit card debt.
Make extra payments to your mortgage principal each month.
Make biweekly payments.
Shorten payment terms.
Make an extra payment each year.
Refinance your mortgage when rates are lower.
Pay off high-interest credit card debt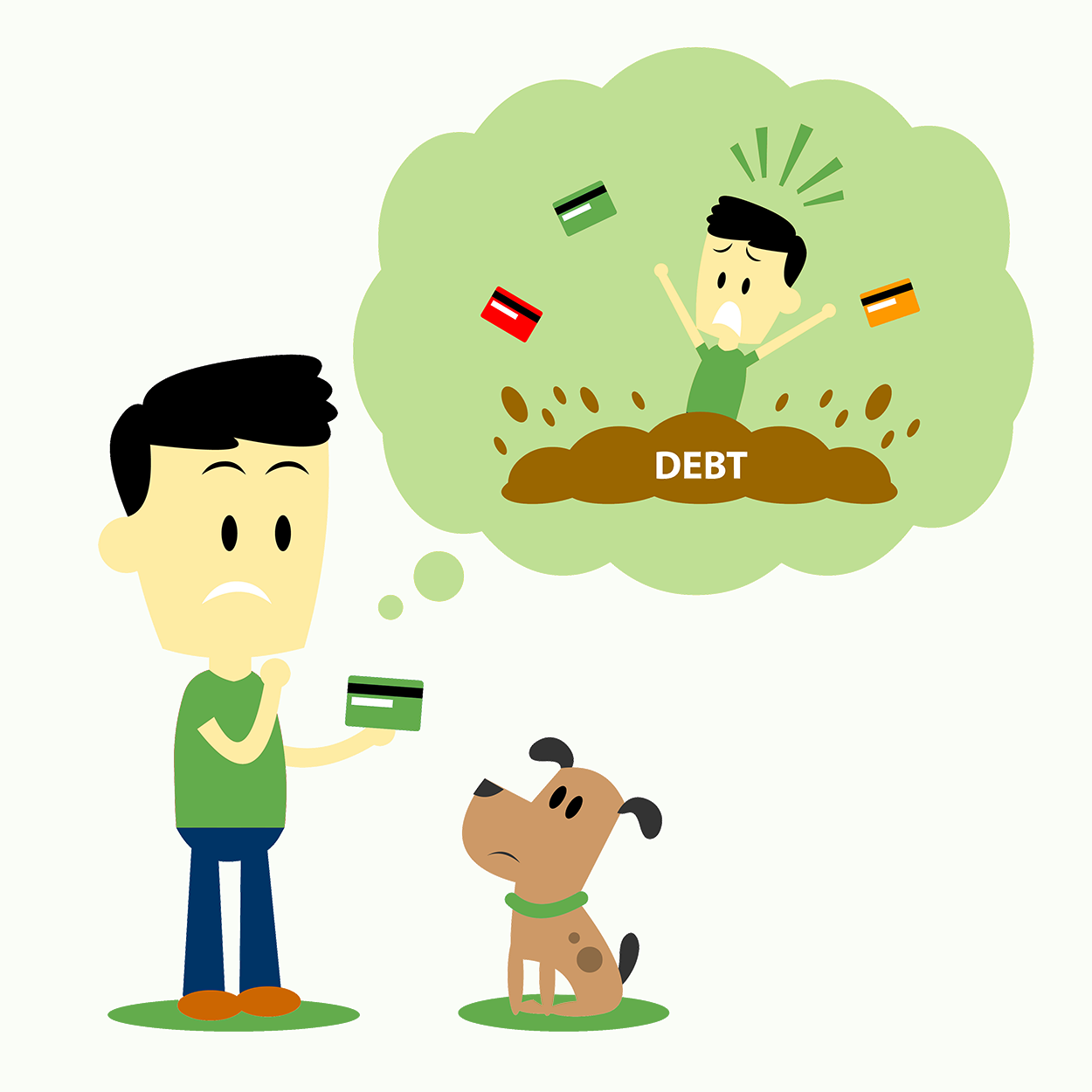 Before you can pay off your mortgage, it's wiser to tackle credit card debt.
Credit cards have an average interest rate of 16 percent, which indicates paying off any credit card debt now will help you pay for your home a lot sooner. This frees up your cash flow and allows you to save.
Pay a little more on the loan principal each month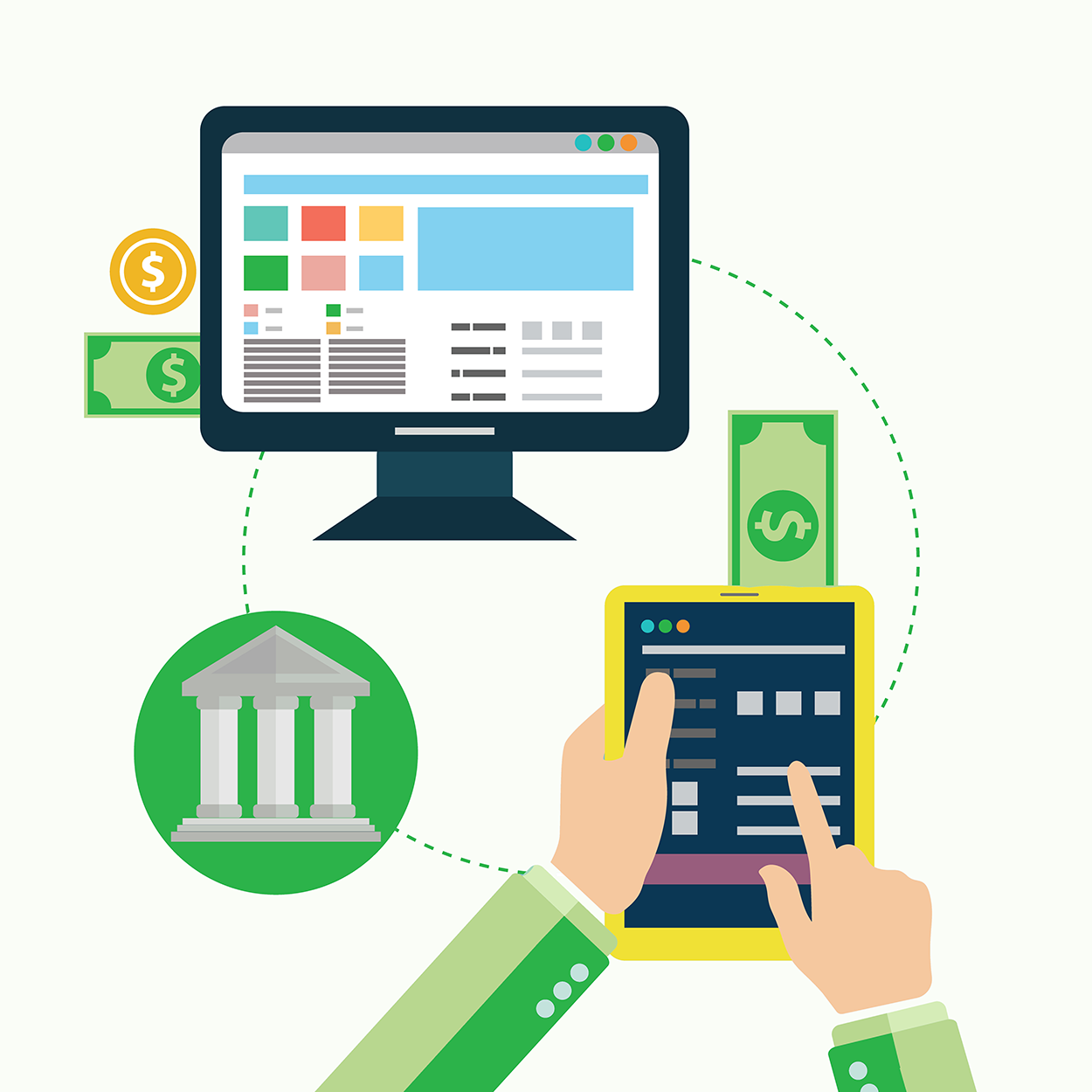 Go the extra mile and pay $100 or $200 more. Contact your lender and ask how they can help process monthly payments that exceed the regular amount. Over time, this additional payment can help reduce your mortgage interest and term.
Take note: Before making extra payments, make sure the lender does not charge any prepayment penalty. Also check your mortgage statements to confirm if extra payments to your principal were applied properly.
Make biweekly payments instead of monthly payments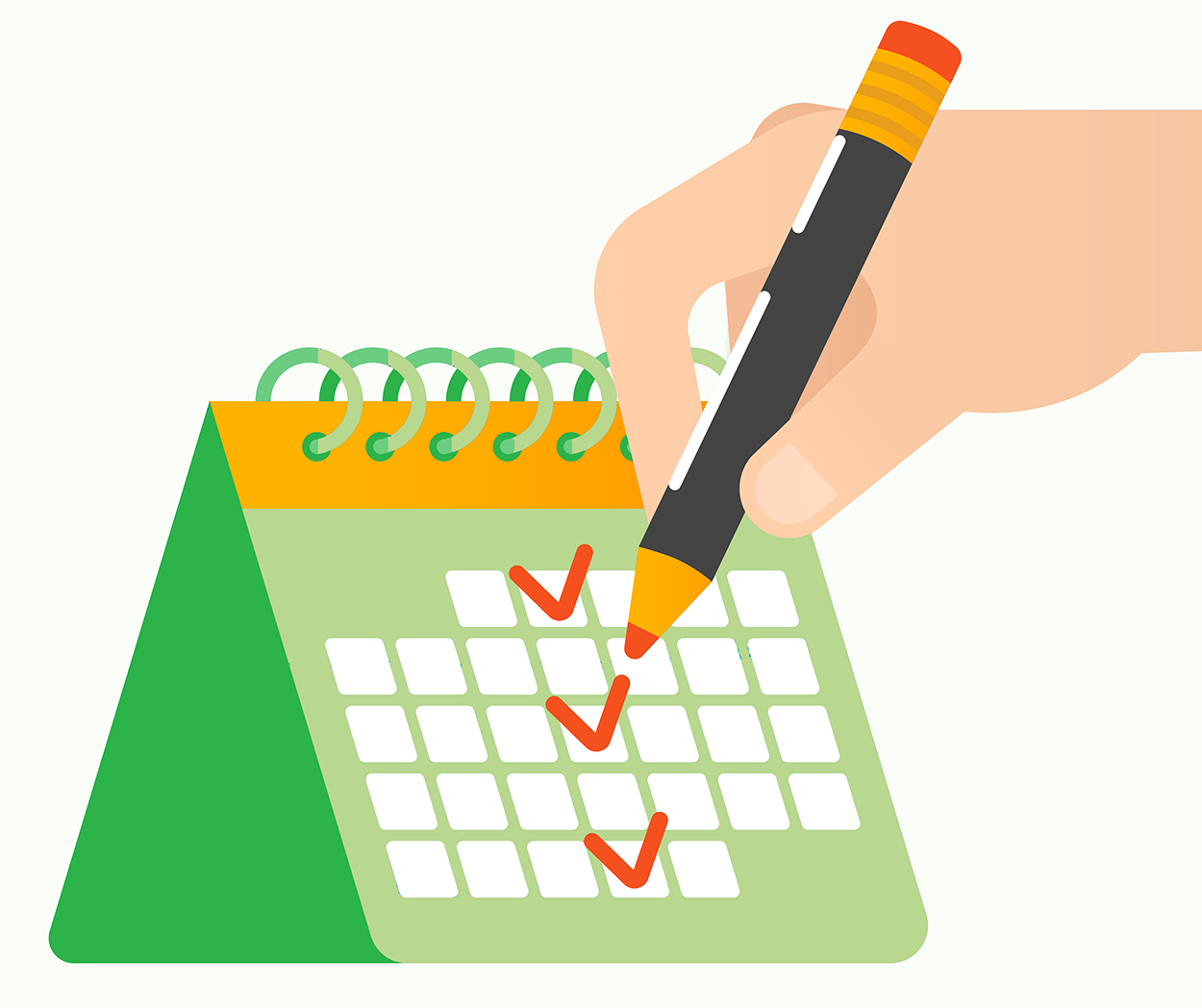 This splits the monthly payment in half, paying it every two weeks. By the end of the year, you make 26 biweekly payments, which is equivalent to 13 monthly payments instead of just 12 payments in a year. With this strategy, you can remove at least 4 to 6 years off a 30-year term. For a 15-year mortgage, biweekly payments can shed off 1 to 3 years depending on the loan amount and interest.
How to make biweekly payments? Make sure to speak with your lender to arrange a biweekly plan. Some companies like AutoPayPlus require an enrollment fee for processing, while lenders like Wells Fargo let customers set biweekly payment plans for free.  
Reconfigure payments to a shorter term (without refinancing)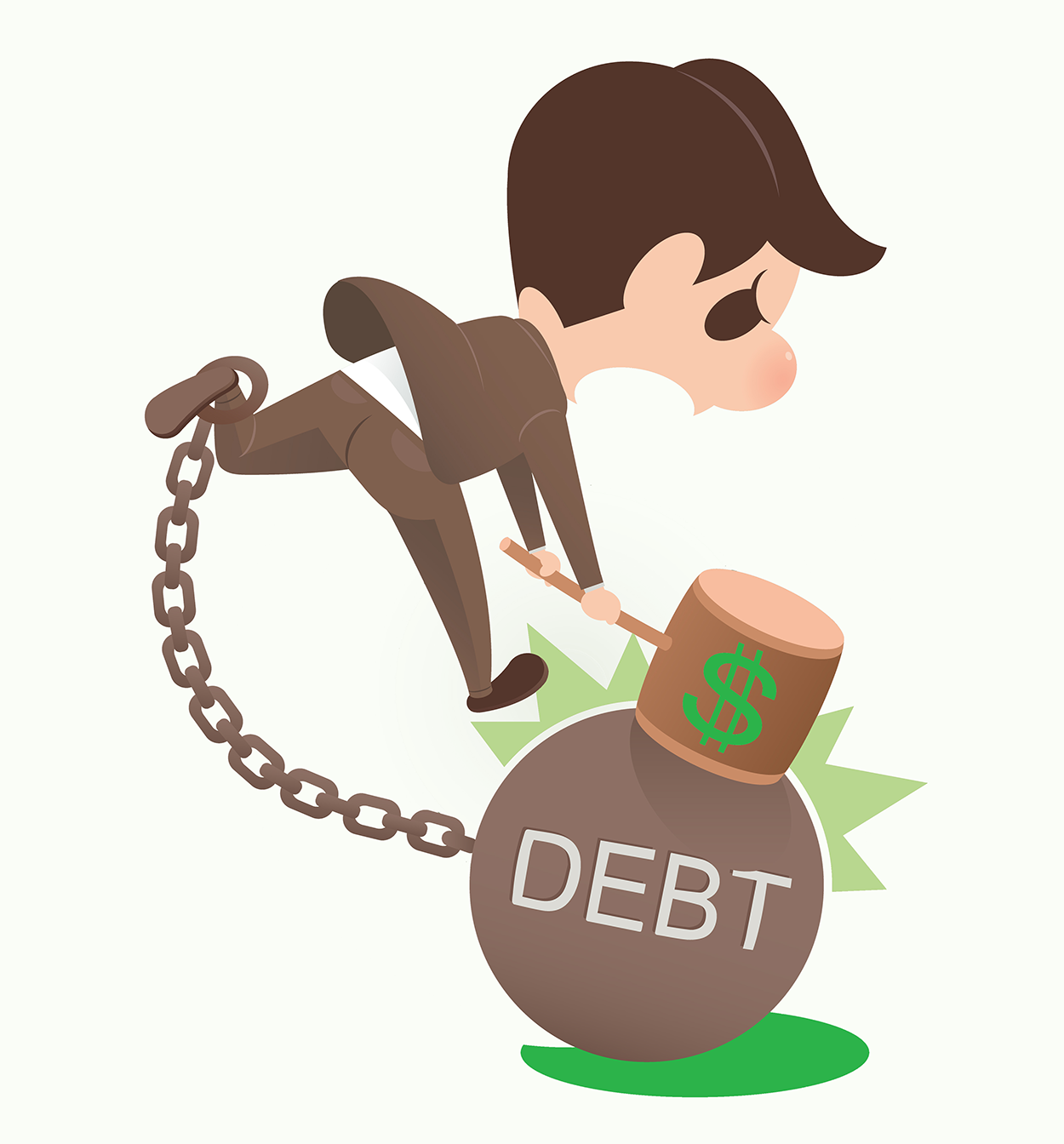 While you're at it, consult with your lender to know various time frames for your monthly payment according to the current loan's interest rate. This way you'll know if it's possible to adjust it to a shorter term.
Even if they do not adjust the loan term in an official capacity you can still use the above calculator to figure out what you would need to pay each month to pay off your remaining balance in a specified amount of time. For example, you can use the 15-year monthly payment to pay off your 30-year mortgage in 15 years.
Ensure your lender does not offer prepayment penalties before making your final payment.
Budget for an extra payment each year
If you can't handle doing extra payments each month, you can add one more payment for a total of 13 payments for your principal annually. Try to make extra payments yearly and you may be able to reduce your term as much as 7 years. This is where your budgeting skills come in handy.
Common sources for extra payment include unnecessary expenses such as:
Unused gym memberships
Cable bundles
Vices – Cigarettes, alcohol, etc.
Other small purchases that add up
Moreover, you can get funding from your holiday bonus, tax refund, or inheritance payout to make lump sum payments.
Refinancing your mortgage when rates are lower
Refinancing allows you to replace current debt obligation with a new one that has better, more favorable terms. It entails taking out a new loan to pay out your existing debt, effectively replacing the old loan terms with new ones in the updated agreement. Refinancing can cost 3 to 6 percent of a loan's principal cost, just like the original mortgage. Only a lower interest rate would justify this upfront cost.
Historically, refinancing is favorable if:
you want to cash out equity to fund other investments in business or other important areas
you are converting an adjustable-rate loan into a fixed rate loan
interest rates have fallen enough to offset the typical closing costs of around 2% to 4% of the new loan amount
To help you get started, you can use the above rate table to find the best mortgage rates in your area.
As a general rule of thumb a 2% drop in interest rates almost guarantees savings by refinancing. Though other lenders may say 1% savings is enough, it would be better if you can significantly lower the interest rate. This in turn helps lower your monthly payment.
Example: 30 Year Fixed-Rate Mortgage, Price: $250,000
Refinanced from a 30-year FHA loan to a 15-year conventional loan.
| Loan Type | Rate | Monthly P&I Payment | Average Monthly Interest | Total Interest |
| --- | --- | --- | --- | --- |
| Original Mortgage | 7% | $1,663.26 | $968.81 | $348,772.25 |
| Refinance | 5% | $1,976.98 | $588.10 | $105,857.13 |
How it helps? Refinancing into a conventional loan from FHA loan not only would allow you to take advantage of declining interest rates, but would also allow you to remove mortgage insurance payments if you have 20 percent equity of your home.
While FHA loans are easier to qualify for, the mortgage insurance premium (MIP) can get very costly as time goes by. This annual premium ranging from 0.8% to 0.85% of the loan's value is required for the entire life of the loan and cannot be adjusted.
On the other hand, conventional loans generally offer lower mortgage insurance requirements, despite the higher credit score requirement. This makes it more favorable to refinance from FHA loan to a conventional loan.
The above example of refinancing into a loan with half the duration length would add around $310 to the monthly payments, however being able to remove MIP would save the borrower about $167 a month, so the net shift in monthly payments would only be $143 a month, yielding almost a quarter million dollars in interest expense savings.
The Bottomline
While many factors will affect your decision, keep in mind that you want to purchase a house that's priced within your means. You also want to make sure it's accompanied with the most favorable terms. For the future, it's good to check for low interest rates in case you want to refinance your mortgage and obtain more affordable terms.
Once you've finally made your decision, make the commitment to pay your mortgage fees on time. If you make the effort to make extra payments early on, you can certainly pay off your housing loan sooner.