The Basics
This calculator will help you to determine the current remaining outstanding balance on your mortgage based on the number of payments you have made.
Enter the original loan amount, the APR along with the loan term in years.
Choose a Starting Point
To calculate the current remaining loan balance this tool needs to know how far you are into the payment schedule. Enter any of the following three & this tool will calculate the rest:
how many payments you have already made
how many payments you have left
when the loan was originated
Entering Monthly Loan Payments
If you have made loan payments in accordance with the regular amortization schedule you do not need to enter the monthly payment amount.
If you have paid more than the minimum monthly payments, please enter the amount you paid which went toward principal and interest. For example, if your normal loan payment was $1,450 but contains $250 in taxes and insurance you would subtract $250 from whatever you paid to obtain the amount of your payment that went toward principal and interest. If you regularly paid $1,900 instead of $1,450 then it would be entered as $1,650 (which is $1,900 - $250).
Current 30 YR Fixed Mortgage Rates
The following table highlights locally available current mortgage rates. By default 30-year purchase loans are displayed. Clicking on the refinance button switches loans to refinance. Other loan adjustment options including price, down payment, home location, credit score, term & ARM options are available for selection in the filters area at the top of the table.
Effective Strategies to Pay Off Your Mortgage Faster
Paying off a 15 or 30-year mortgage early is a wise move. It can save you thousands of dollars in interest, which can help grow your savings. Saving that extra money also allows you to invest in other worthwhile ventures or even fund your retirement plan.
It might seem like a longshot, but paying your housing loan sooner is possible. You'll be surprised how giving a little extra payment every year can shed years off your loan term. Use the above calculator to find out your current remaining balance.
Here are several effective ways that can help pay off your mortgage sooner.
Make Extra Payments Early in the Loan Term
Early additional payments to your mortgage has the most beneficial impact. It's the time when you get more value from making extra payments. This is because mortgages are typically interest-heavy during the beginning of a term.
How making early additional payments impacts your loan:
Reduces the outstanding balance earlier
Accrues less interest over the life of the loan
Shortens mortgage term – can remove years from a 30 or 15-year fixed term
Take note: Before you go on making extra payments, make sure your mortgage is always paid on time. Follow this checklist from the Consumer Financial Protection Bureau (CFPB) to avoid missing mortgage payments.
When you make extra payments, make sure it goes to your principal mortgage to pay off your loan. As stated by the CFPB, the total monthly payment is comprised of both principal and interest. Principal is the amount you borrowed and must pay back to your lender. This is different from the interest payment, which is the amount the lender charges for loaning you money. Basically, you want your hard-earned income to go where it should.
Arrange Biweekly Payments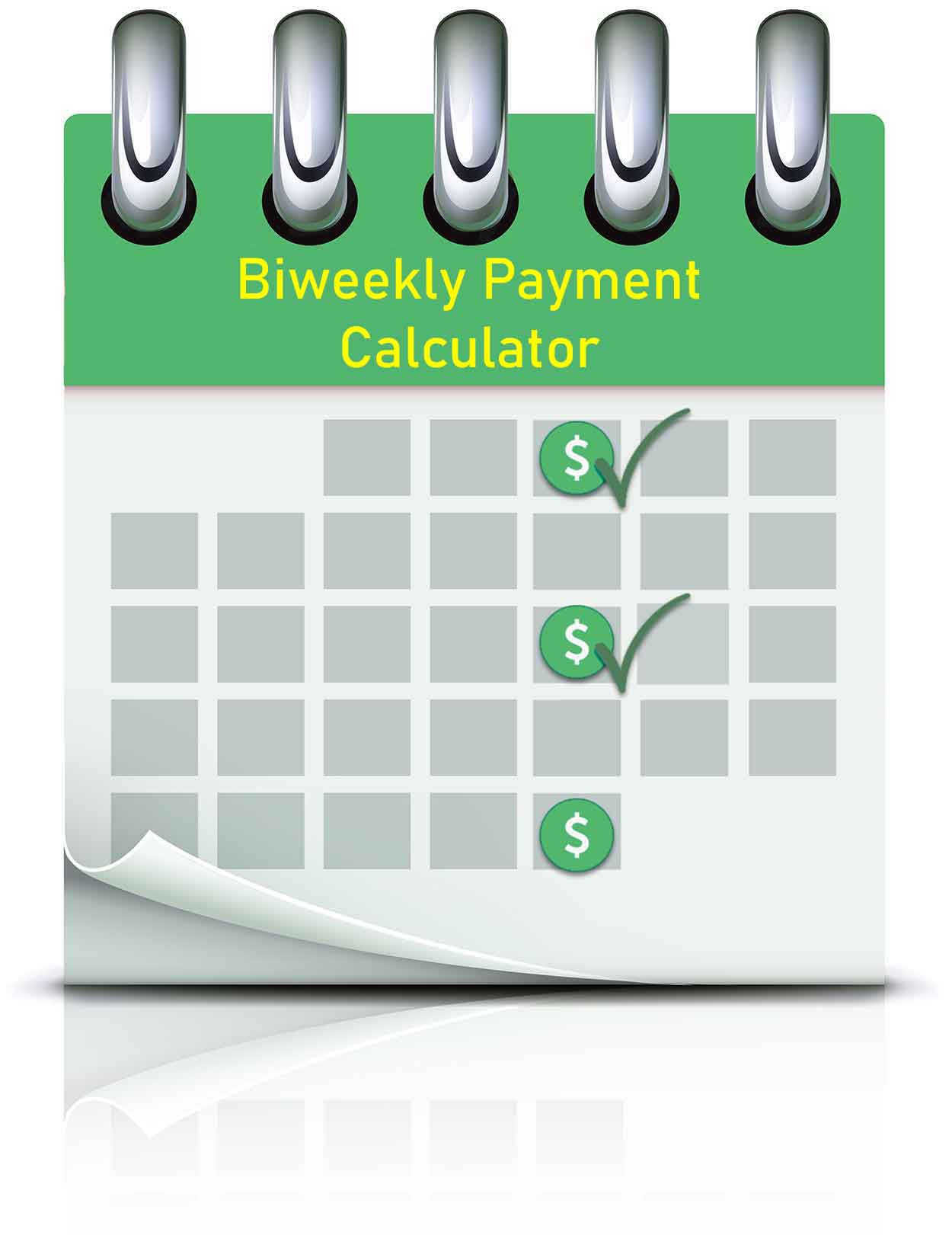 Another strategy you can do is to make biweekly payments. Most homeowners pay a monthly mortgage of 12 payments a year. A biweekly payment allows you to pay half of the monthly amortization every two weeks (that's every other week). Initially, it might look as if you're paying the same amount, but this schedule lets you pay more by budgeting additional principal payments.
How does it work? A biweekly program lets you pay 26 biweekly payments, which is equivalent to 13 monthly payments. This is because some months have 5 weeks instead of 4. You can even combine additional payments with your biweekly payments if you have enough income for extra payments.
How do you set it up? Get in touch with your lender to enroll in a biweekly payment plan. There are banks that set up automated payments every 2 weeks for your convenience, or those that allow you to make direct payments online. You may also make payments by issuing a check. Indicate 'Apply to Principal' on the check memo to ensure it is properly applied.
Take note: Contact your lender first to check if your mortgage terms prevent you from paying early fees. Otherwise, you may incur a prepayment penalty. Once that's out of the way, be sure to arrange the payment every 2 weeks, not twice a month, or you will fail to make the 13th payment.
While many companies set up biweekly plans for free, some may require an enrollment free. Financial advisers generally caution against payment processing fees and third-party payment plans for a simple service. As much as possible, it's better to have a lender that will accommodate your request for free.
Make an Extra Payment Each Year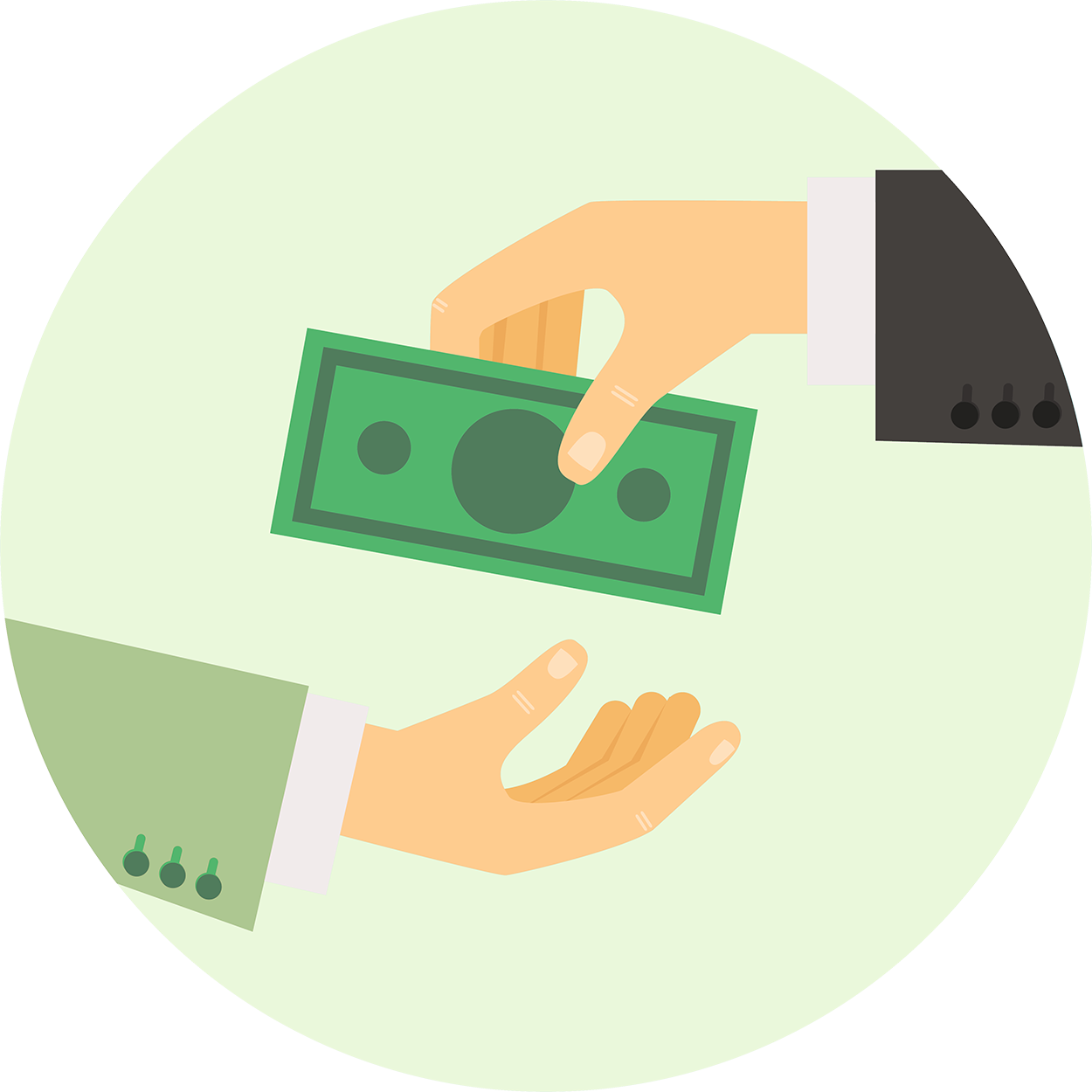 If paying every two weeks doesn't work for you, you can plan a 13th mortgage payment for your principal annually. Make this additional payment every year and you can remove years from your loan term while saving thousands in interest.
Take this example for a 30-year fixed rate:
Loan amount: $200,000
Interest rate: 5%
Monthly payment: $1,264 (for principal and interest)
| Table A, Start of Extra Payment | 2nd Year |
| --- | --- |
| Original Amount: | $464,996.38 |
| Reduced Amount: | $447,015.73 |
| Interest Savings: | $17,980.65 |
| Time Saved: | 2 years |
| Completed Loan Term: | 26 years |
Explanation for Table A: Making an extra payment annually to your principal starting on the 2nd year can shed off 2 years from your term and save $17,980.65 in interest.
| Table B, Start of Extra Payment | 6th Year |
| --- | --- |
| Original Amount: | $343,808.01 |
| Reduced Amount: | $331,627.33 |
| Interest Savings: | $12,180.68 |
| Time Saved: | 1 year 9 months |
| Completed Loan Term: | 22 years |
Explanation for Table B: On the other hand, if you start making an extra payment annually even on the 6th year, you can still shed off 1 year and 9 months from your term and save $12,180.68 in interest.
Shorten Your Payment Terms Without Refinancing
Get in touch with your lender for help in adjusting your official loan terms. They can guide you with authorized time frames for your monthly payment in line with your loan's current interest rate.
Take note: Again, make sure your lender does not pose prepayment penalties before posting the final payment. Paying penalty fees is counterproductive if it ends up eating away a large part of your interest savings.
Even without refinancing or adjusting your loan term officially, you can shorten your loan term by calculating the amount you need to pay each month.
Need help calculating payments to shorten your loan term? Use this mortgage calculator to factor in additional payments.
How to Save Up for Extra Payments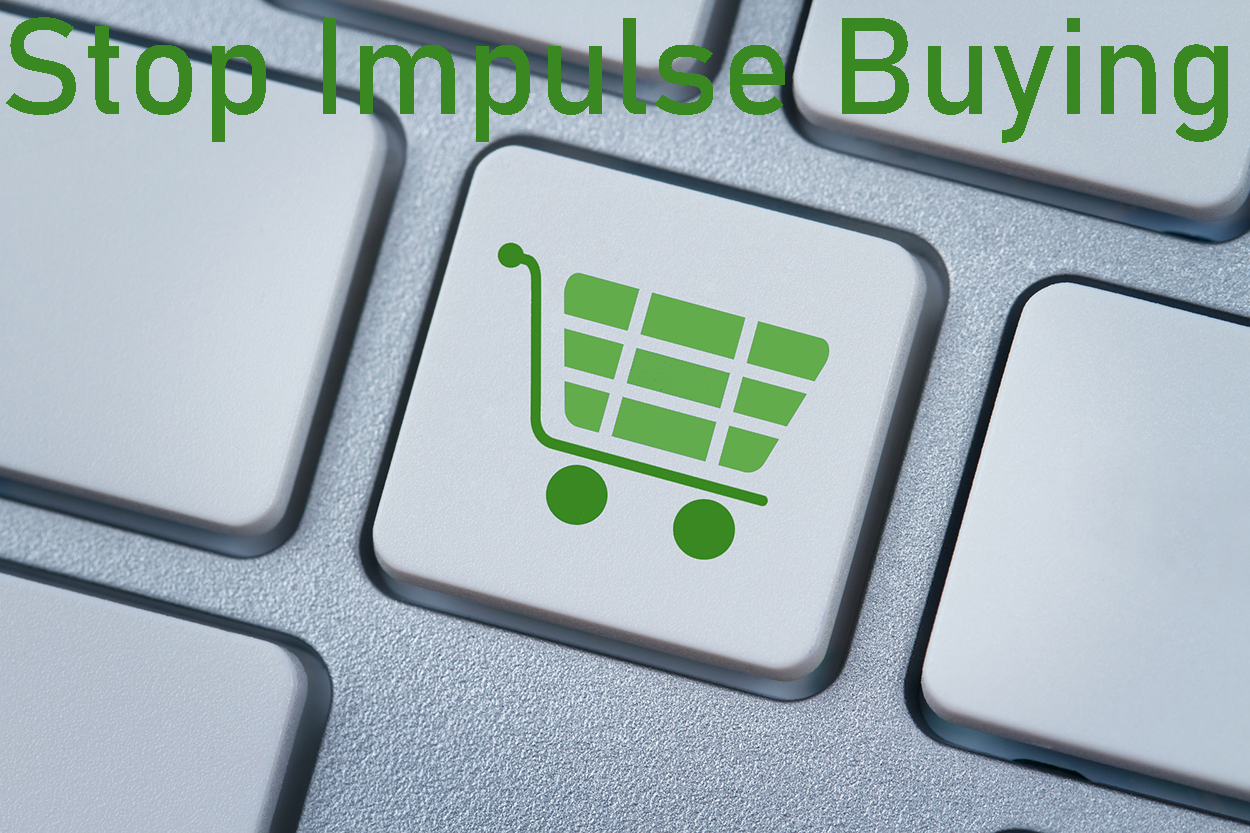 Cutting down on unnecessary purchases each month will help you get additional income. Take online shopping for instance. Bloomberg reports mobile devices drive up to 19.2 percent of e-commerce sales for U.S. retailers. Some people are susceptible to impulse-buying when they see products online.
To save up, avoid these unneeded expenses:
Cable bundles
Inactive gym memberships
Unused magazine or online subscriptions
Dining out too often
Excess sweets and snacks
Vices – Cigarettes, alcohol, etc.
Other items you buy on impulse (clothing, jewelry, gadgets, etc.)
Make Lump Sum Extra Payments
Another strategy for additional payments is to get any large funding you may acquire during the year. Whether it's your annual bonus or a windfall from a side-business, it can help cover your 13th payment. Other sources for lump sum payments include:
Holiday bonuses
Tax refunds
Inheritance payments
Tackle High-Interest Credit Card Debt
Before you can pay off your mortgage, prioritize credit card debt first.
How does it help? Credit cards have an average interest rate of 16 percent, which means paying off existing credit card debt will free up your cash flow and help you save.
A March 2011 Clever Real Estate survey with 1,000 American respondents found that 47 percent of borrowers had credit card debt from month to month. 72 percent of those borrowers carried credit card balances over $1000. Moreover, 41 percent of millennials with credit card debt said it prevents them from making major life purchases.
These results illustrate how credit card debt hinder people from buying a home. Prioritize paying it off and you can save up more income.
Refinance Your Loan When Rates are Lower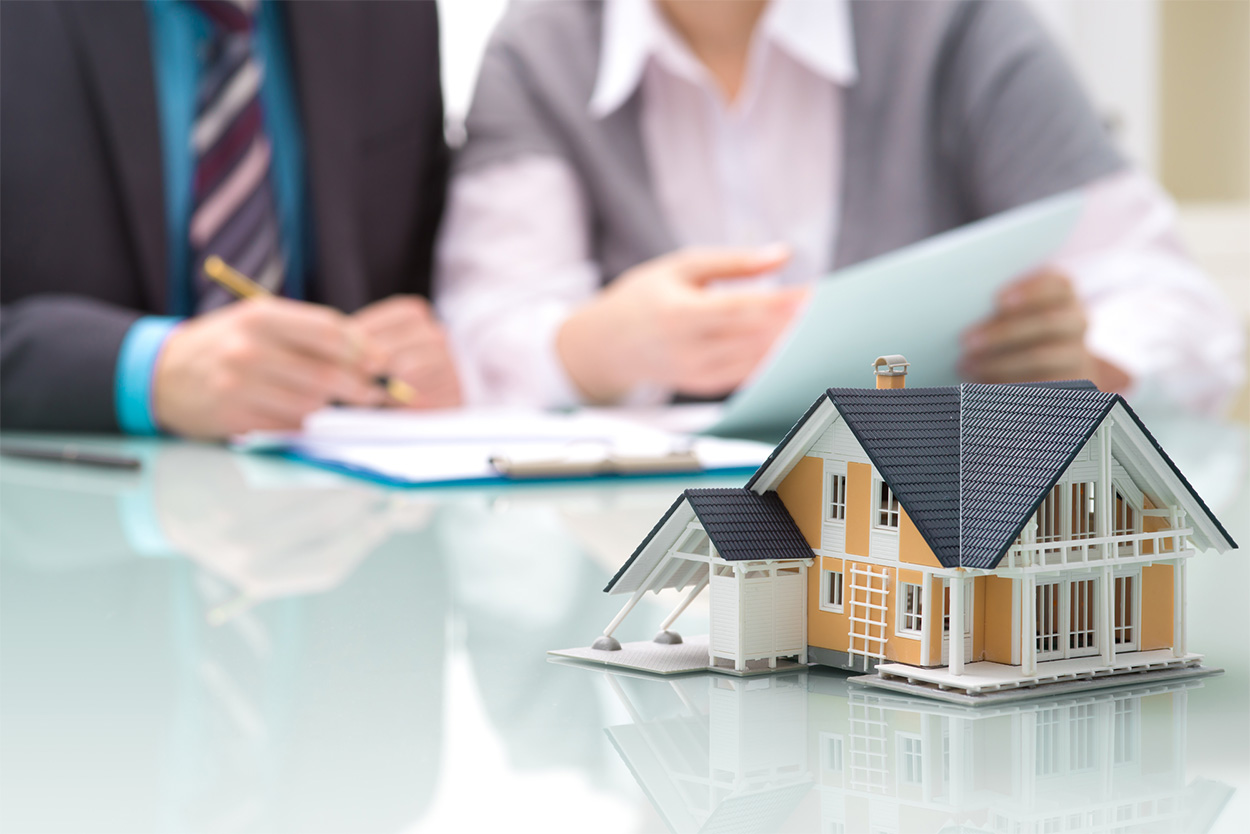 The National Consumer Law Center (NCLC) warns consumers not to refinance or consolidate unless they are certain they will save money from taking out a new loan. Refinancing is a process that allows borrowers to pay off existing mortgage debt with a new home loan. The lender replaces your current debt obligation with a new one on more favorable terms.
Refinancing is a good way to shorten your loan term, get a lower interest rate, or convert from an adjustable rate to a fixed rate. This option is most ideal for homeowners with good credit score because it allows them to obtain more competitive interest rates.
However, for those with low credit score, consumers attempting refinancing may not qualify for the best advertised rates.
When should you consider refinancing? Your choice will boil down to the following factors:
Mortgage Refinancing
Considerations
Best suited for
People with good credit scores who qualify for a lower interest rate
People with many years remaining on their term
Not suited for
People who have been paying their mortgage for a long time
People who plan to move the next couple of years
Mortgages with a prepayment penalty
Advantages
Allows you to adjust the length of your loan term:
– Increase the loan term to reduce your monthly payment
– Decrease the loan term along with lower interest to pay it faster
Allows change from an adjustable rate (ARM) to a fixed-rate
(when interest rates are favorable)
Allows you to cash out from the equity built from your home
(for when you need cash for home improvements, child's education, etc.)
Disadvantages
Costly upfront, typically costing 3% to 6% of your outstanding principal
– Be prepared to cover the required fees (closing fee, appraisal, inspection, title search, etc.)
Home equity reduction
– The resulting equity is the property's market value minus the amount owed on your mortgage
Refinancing from a 30-year fixed rate to a 15-year fixed rate entails higher monthly payments
From a Fixed Rate Loan
If rates fall significantly you can still refinance at a lower rate
Locks in existing rates but still enables you to refinance at lower rates
From a Adjustable Rate Loan
Can be refinanced into fixed rate loans, or refinanced into adjustable rate loans when the teaser rate period ends
However, some loans with below-market introductory rates may have prepayment penalties
What's the cost? The Federal Reserve Board (FRB) states that it's common to pay 3 to 6 percent of your principal to refinance your mortgage. That's on top of any prepayment penalties and other costs for paying off any loans you might have. Moreover, expect refinancing fees to vary depending on the state and lender.
To justify this upfront cost, it's only favorable to refinance if the interest rates are lower.
For instance, the Wall Street Journal (WSJ) reports that the 30-year mortgage rate dropped below 4 percent in May 2019, which is the lowest it has been over the prior 3 year period. This opened opportunities for borrowers with higher rates to file for refinancing.
If you're interested in this opportunity, try this calculator to find the best rates in your area.
How low should rates fall? The rule is to wait for a 2 percent drop to guarantee savings through refinancing. Other lenders may say 1 percent is enough, but a lower interest means you can increase savings while reducing your monthly payment.
When Should I Shift from a 30-year to a 15-year Term?
It is beneficial to refinance a fixed rate 30-year term to a 15-year term if these conditions are met:
Lower interest rates
You have a good credit score
You can afford the higher monthly payment
You've been paying your mortgage for several years, but it's nowhere near the end of the term
Note that refinancing to a shorter term will make monthly payments higher despite the lower interest rate.
When Should I Refinance from an FHA Loan to a Conventional Loan?
FHA loans are common because it's easier to qualify. It does not require a high credit score (as low as 580) and your down payment can be as low as 3.5 percent. The rates are cheaper at the beginning of the term.
However, it gets more costly the further into the term. FHA loans require an annual mortgage insurance premium (MIP) that can go from 0.80 to 0.85 percent of the loan's value. This premium cannot be changed and must be paid yearly throughout the life of the loan.
To eliminate the heavy cost of MIP, you can refinance from FHA to a conventional loan.
Conventional loans typically provide lower interest rates. When it comes to upfront costs, many lenders require less than 20 percent down payment, sometimes even as low as 3 percent on conventional loans, according to the Federal Deposit Insurance Corporation (FDIC). Though a higher credit score of 620 is needed to qualify, it makes better sense to refinance from FHA to a fixed-rate conventional loan so you can save.
How Rates Compare for Common Loan Types
In purchasing a home, there are different types of mortgages you can take advantage of depending on your credit score and other qualifications.
Common home loan types include 15 and 30-year fixed terms where the interest rate is locked for the entire life of the loan. Apart from fixed terms, you can choose straight adjustable rate terms where the rate changes right after the first year. Borrowers can also opt for a hybrid adjustable rate like the 5/1 ARM, where the loan stays on a fixed rate for the first 5 years, after which it changes annually.  
Mortgage interest rates change over time, and different loan terms have their own projected interest rate. Lenders also place different rates on each loan type, which make it wiser to compare lender rates.
To give you an idea, here's an interest rate table as of August 30, 2019 from Bloomberg, which shows national average rates. Year ago rates are from the Freddie Mac PMMS archive.
| Loan Type | Current Rate | Month Ago | Year Ago |
| --- | --- | --- | --- |
| 30 year fixed jumbo | 4.19% | 4.05% | |
| 30 year fixed | 3.69% | 3.87% | 4.52% |
| 15 year fixed | 3.06% | 3.20% | 3.97% |
| 30 year fixed refi | 3.69% | 3.87% | |
| 15 year fixed refi | 3.07% | 3.21% | |
| 5/1 ARM | 3.89% | 4.02% | 3.85% |
| 5/1 ARM refi | 3.95% | 4.04% | |
| HELOC | 7.15% | 7.52% | |
| Home Equity Loan | 6.30% | 6.36% | |
| 10-year U.S. Treasury | 1.499% | 1.89% | 2.86% |
The above table illustrates the following:
15-year loans typically have an APR of around a half-percent lower than 30-year loans. Lenders offering this loan are taking on less duration risk.
Second mortgage rates are around 3% to 4% above first mortgage rates. The first mortgage has the first claim on the property, so second mortgage holders are at a bigger risk of loss in the case of default.
Currently ARM loans are above the rates charged on 30-year loans. Typically ARM rates are close to on par with the 15-year or around a small fraction of a ercent lower than the 15-year fixed, though the U.S. Treasury curve is exceptionally flat & recently inverted across multiple durations as the 30-year Treasury reached record all-time lows. Germany recently issued 30-year bonds offering a negative yield.
To help you find the best current rates in your local area, use the above rate table right below our calculator at the top of this page.
A 2013 research by CFPB found that 47 percent of homebuyers do not shop around for rates, which means they end up taking a loan from the first lender.
Not comparing multiple lenders can easily cost you more. For instance, if you take a 30-year fixed rate with a loan price of $250,000, getting it at 4 percent instead of 4.5 percent will make a difference in interest savings. Take the example below for reference.
30-Year Fixed Rate, Loan Price $250,000
| Interest Rate | 4% | 4.5% |
| --- | --- | --- |
| Monthly payment | $1,193.54 | $1,266.71 |
| Total interest | $179,673.77 | $206,016.78 |
Monthly payment difference: $73.17
Interest difference / Savings: $26,343.01
Based on the example, obtaining a $250,000 loan at 4 percent rate saves $26,343.01 in interest. A borrowers pays $73.17 less monthly compared to a 4.5 percent rate.
How are mortgage rates set? It involves the following factors:
The state of the economy
Bond yield like the 10-year Treasury rate
Lender and investor behavior for mortgage-backed securities
Borrower loan attributes specific to the property
Typically, a 30-year fixed rate has around 0.3 to 0.5 percent more interest than a 15-year term. But when compared to a 15-year term, the 30-year fixed term has around 0.01 percent more interest. The lower FHA rate makes it affordable for people to take out a 30-year fixed loan while having more time to build their income.
Compared to a 5/1 ARM, the 30-year term usually charges a slightly higher higher interest. In most market envornoments this rate is initially lower at the beginning of an ARM term compared to a fixed term.
However, once interest rates rise, homebuyers with lower income may struggle with increased monthly payments. Observing the trend allows you to decide whether to choose an ARM term.
Loan Type
Fixed Rates
Adjustable Rates
Best suited for
People who want to pay a stable payment for the entire loan
People who intend to live in their home for many years
People who can afford to pay the monthly payments at market rates
People who believe interest rates will rise
Those who do not have higher yielding assets they are confident investing in
People who believe rates are likely to fall
People who are ready to face the risk of market changes
People who need a lower upfront monthly payment to reach DTI limits & plan to refinance in the future
People with higher-yielding investments with stable returns
People who plan to live in the home for a shorter time
People who are flipping homes
Not suited for
People who believe the interest rates will go down
People who cannot afford a higher upfront payment
People who value the need for a steady payment
People who want long-term homes
People who believe rates are likely to rise
People who cannot afford to pay higher monthly amortization when rates rise
Advantages
Stable payments for the life of the loan regardless of market shifts
Builds significant home equity right away
No payments shocks or surprise payments from resetting rates
Initially, it typically charges lower interest rates
Requires lower upfront monthly payment
Disadvantages
You end up paying more for interest compared to a shorter term or if you don't pay off your mortgage early
As rates rise and the teaser period ends, monthly payments can reset and increase significantly
Why Knowing Your Credit Score is Important
A credit score is a grading system that measures the likelihood a lender can repay a loan and make payments on time. It determines whether you are eligible for a mortgage with specified terms. According to the National Credit Union Administration (NCUA), credit scores are determined by several factors on your credit report.
Payment History – 35%
Amounts Owed – 30%
Length of Credit History – 15%
New Credit – 10%
Types of Credit – 10%
In assessing your payment history, credit bureaus consider the age of your accounts, how many of your accounts have a balance, if you've opened new accounts, and if you normally pay on time. Generally, if you are close to maxing out your outstanding credit, you might have problems making payments in the future.
Moreover, credit scores systems vary depending on the credit bureau reviewing your report. Common credit score systems in the U.S. are based on the Fair Isaac Corporation (FICO) score and VantageScore.
What is considered a good credit score? Basically, the higher the score, the lower the predicted risk of being unable to pay.
A good FICO score falls between 670 – 739, while a good VantageScore ranges from 661 – 780. While both credit score systems range from 300 – 850, FICO scores are more commonly used by 90 percent of lenders in the U.S.
FICO
Range
% of US Population
Impact
Exceptional
800 – 850
21%
Obtains the best available loan rates
Very Good
740-799
25%
Gets better than average rates
Good
670-739
21%
Will likely to be approved for credit
8%have the probability to be delinquent
Fair
580-699
17%
Subprime borrowers need to pay a higher rate to compensate for increased risk
Very Poor
300-579
16%
Not likely to be approved for credit
| VantageScore | Range | % of US Population | Impact |
| --- | --- | --- | --- |
| Excellent | 781 – 850 | 23% | Highly likely to get the best rates and favorable terms |
| Good | 661 – 780 | 38% | Likely to be approved for credit at competitive rates |
| Fair | 601 – 660 | 13% | May be approved for credit but not at competitive rates |
| Poor | 500 – 600 | 21% | May be approved for credit but with unfavorable rates |
| Very Poor | 300 – 499 | 5% | Not likely to be approved for credit |
FICO and VantageScore classification tables sourced from Experian.
The Importance of the 10-Year Treasury Rate
Aside from your credit score, keeping tabs on the 10-year Treasury rate should guide you in purchasing a home or refinancing your mortgage.
The 10-year treasury note is a loan you make to the U.S. federal government. It's the only Treasury note that matures in 10 years, which is also backed by the guarantee of the U.S. government. For this reason, it is a popular debt instrument which indicates wider investor confidence. Mortgage rates tend to follow whatever the 10-year does.
How Does the 10-Year Treasury Rate Work?
The 10-year Treasury rate is the yield or rate of return on your investment. Treasury notes are sold at auction by the U.S. Department of Treasury, with a fixed face value and interest rate. Through initial auctions or secondary markets, treasury products are sold to the highest bidder.
When the demand is high, investors bid higher than its fixed face value, making the yield low because it indicates lower return of investment. This low return is worth the risk because 10-year Treasury notes guarantee your investment is safe. Consequently, bidding higher for 10-year Treasury notes drive bank lending rates and interest rates to fall down.
When investors are looking to get more return on their investments, there is low demand for Treasury notes. They bid to pay less than its face value, which results in higher yield.
How does this affect your mortgage? The 10-year treasury note is a benchmark that guides interest rates, which applies to fixed rate loans. For ARMs, the benchmark is based on the federal funds rate.
A rise in the 10-year treasury yield means an increase in fixed rate interest rates for other bonds which are deemed to have a higher credit risk. Investors purchasing bonds seek the best rate with the lowest default risk. If the rate on the Treasury note falls, rates in other investments can also follow them lower.
By observing the 10-year treasury rate, you may be able to know when it costs less to purchase a home, or when it's ideal to refinance your mortgage. You can borrow the same amount of money with less interest. And when buying a home becomes less expensive, it can stimulate economic growth across the economy.
The Bottom Line
There are many ways to shorten your mortgage term and pay less interest. Just know the payment options and refinancing strategies that suite your needs. Once you've identified what works for you, be consistent about making extra payments. Doing so can even help improve your credit score in the long run.
Finally, it's good to learn how interest rates change over time. Understanding how the market shifts can help you avoid unfavorable rates and obtain the best possible terms.